The Learning Exchange
Innovative is proud to announce the launch of our new training facility, The Learning Exchange, at 101A Foster Road, Moorestown, NJ. This in-house learning center comfortably seats up to 40 people and is equipped with state-of-the-art audio/video equipment. The Learning Exchange aims to serve the local community by hosting a variety of professional development and networking seminars. Innovative also hosts a number of offsite learning events throughout the year. We would love to see you at our next event. Please see a list of our upcoming programs and register below.
---
Here are some photos from our latest events:
Upcoming Events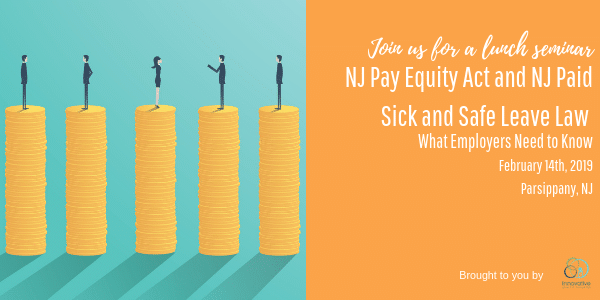 Recently, New Jersey enacted two new pieces of legislation that affect employees direct compensation and Leave.  The Diane B. Allen Equal Pay Act which went into effect on July 1st aims to end discriminatory wage practices and makes employers in New Jersey vulnerable ...