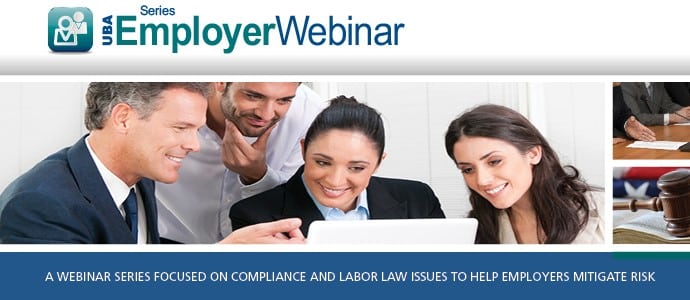 This webinar will provide an overview of the Employee Retirement Income Security Act (ERISA) Form 5500 requirements, including whether an employer/plan sponsor must file and what to do if an employer/plan sponsor fails to file. The webinar will:
Provide an overview of ERISA's Form 5500 requirements
Describe who must file a Form 5500
Describe which plans are subject to filing, including when voluntary products are subject to filing
Discuss when a Form 5500 is due
Describe how the filing process changes when there is a wrap document
Discuss what options may be available when an employer/plan sponsor fails to file a Form 5500
Discuss best practices when preparing Form 5500
This 60-minute intermediate level webinar will help employers understand the basic requirements under ERISA for filing Form 5500.
Webinar Details
Date: Tuesday, May 15th, 2018
Time: 2:00 p.m. EST
Presenter
Lorie Maring is Of Counsel in the Atlanta, Georgia, office of Fisher Phillips. She focuses her practice on helping employers navigate Employee Retirement Income Security Act (ERISA) and other state and federal laws impacting the design, implementation and ongoing compliance of their employee benefit plans and programs.
She regularly advises clients on the Affordable Care Act, health and welfare benefits, qualified plans, executive compensation, Multiple Employer Welfare Arrangements (MEWAs) and multiemployer plan issues.
Lorie also represents employers in managing Internal Revenue Service (IRS) and Department of Labor (DOL) audits, Health Insrurance Portability and Accountability Act (HIPAA) compliance and fiduciary obligations. She serves clients in the public and private sector, including non-profit organizations and trade associations.