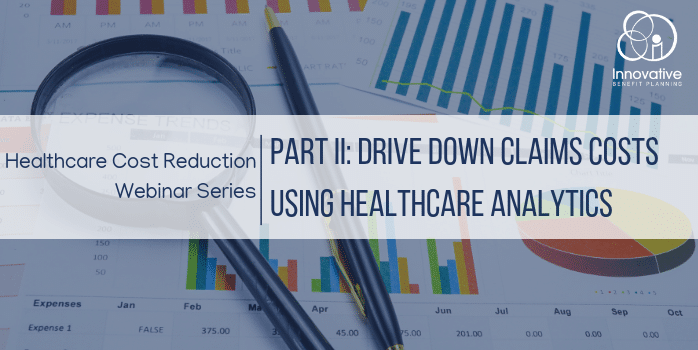 In Part Two of our Healthcare Cost Reduction Webinar Series, Innovative's VP of Consulting, Dan Foley, will discuss the systematic flaws in our current healthcare delivery system that have led to unsustainable cost increases for employers.  He will then review the healthcare analytics solutions Fortune 500 companies have been utilizing for over a decade and the options that are now available to middle market employers.  Participants can expect a detailed explanation of the following advanced strategies:
Prescription Drug Carve-Outs
Reference-Based Reimbursement Pricing
Bundled Pricing
Domestic Tourism & Circles of Excellence
Employee Utilization Incentives
Note: If you are fully-insured, we recommend starting with Part One of the series to get an introduction to less sophisticated cost containment strategies.
This program is designed for employers with 100+ full-time employees and has been approved for 1 hour of HRCI, SHRM and CPE continuing education credits.
Event Details: 
When: Wednesday, November 14, 2018
Where: Online
Time: 4:00 pm