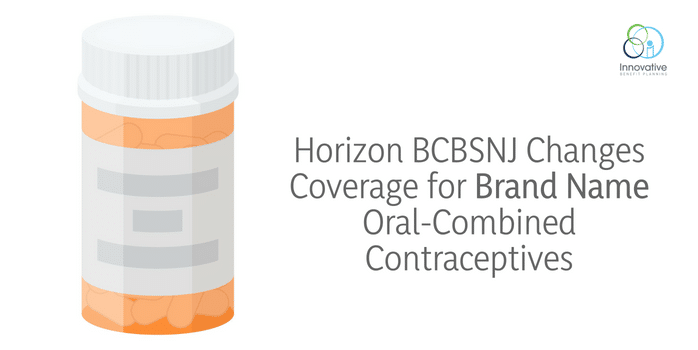 Starting June 15, 2018, Horizon Blue Cross Blue Shield of New Jersey will be making changes to the way brand name oral-combined contraceptives are covered. Previously covered with a $0 copay, brand name oral-combined contraceptives will now be subject to co-payment or coinsurance that corresponds with the member's pharmacy plan design. This change was brought about by the wide range of generic alternatives available in varying dosage forms and strengths.
Examples of commonly prescribed brand name oral-combined contraceptives that will be affected by this change include:
• Estrostep Fe
• Lo Loestrin Fe
• Loestrin 1/20-21
• Loestrin Fe 1.5/30
• Loestrin Fe 1/20
• LoSeasonique
• Minastrin 24 Fe
• Mircette
• Ortho Micronor
• Ortho Tri-Cyclen
• Ortho Tri-Cyclen Lo
• Ortho-Cyclen
• Ortho-Novum 1/35
• Ortho-Novum 7/7/7
• Seasonique
• Taytulla
• Tri-Norinyl 28
• Yasmin 28
• Yaz
Generic oral-combined contraceptive pills will still be covered at a $0 copayment. A Copay Waiver form may be submitted for clinical review if a member's healthcare professional deems a brand name oral-combined contraceptive medically necessary for the member at zero cost share over a generic alternative. Affected members and their prescribers will be notified of this change by letter prior to the June 15, 2018 effective date. If you have questions about how this change may affect your employees, please don't hesitate to contact our office at (888) 427-7383.