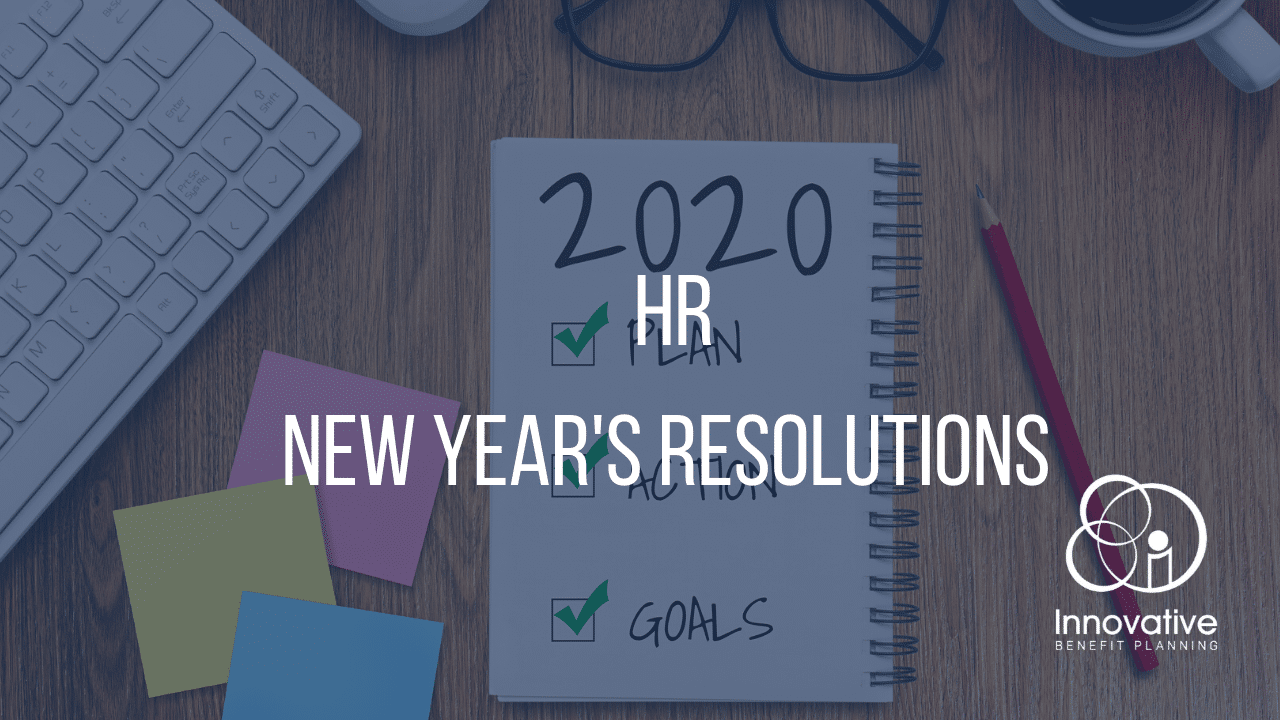 The start of January brings with it the start of a brand-new year, with endless opportunities to be and do better than years past. Often, we consider what goals we would like to set for ourselves personally rather than professionally. Why not set goals for both? Here are a few New Year's resolutions that will help set you and your team up for a prosperous 2020.
Re-evaluate your HR Tools
What's one function of your job you wish could be automated? Chances are, there is software out there that can manage those tedious tasks that seem to consume all your time. Research different options available to you. If it doesn't seem like there is a software capable of managing that function, consider outsourcing it. If you already have HR software in place, go to market and make sure that it is still the best option for you and fits into your overall technology strategy.  Technology is constantly evolving, and it never hurts to shop around.
Expand your Knowledge of the Industry
With a new year comes new rules and regulations as well as new opportunities to learn more about the HR industry. Develop your skills by listening to HR podcasts, reading industry-related blogs, and becoming more active in any professional association you belong to. If you aren't part of a professional association, consider which ones you would like to join. Explore workshops, trainings and certifications, not only for yourself but for your team members.
Improve your Company Culture
You and your team members will spend a good chunk of your time together, so why not make it more enjoyable? There have also been various studies done that prove a positive company culture leads to higher productivity and lower turnover rates. Engage your team members by hosting company lunches, team-building events and "field trips." Implement tools that make it easier for your employees to communicate and collaborate. There are also cost-free ways to improve your company culture, like allowing your employees to dress casually or implementing a system for recognizing your team members that are going above and beyond on a weekly basis.
Conduct a compliance self-assessment
As laws at the federal, state and local level are changing, it's important to pause and ensure that your policies, processes and procedures are compliant. Explore HR compliance assessment tools to support your review or work with an HR consultant to support your compliance assessment. The result of your assessment should be a clear prioritized plan to correct gaps for 2020.
Innovative HR Consulting
The Innovative Human Resources team partners with organizations to provide solutions to the exceedingly challenging demands of today's business environment. Our team develops a customized approach to suit your organization's needs. We provide you with support and solutions for:
Policy and employee handbook development
HR Compliance, Audits and Assessments
Compensation and rewards strategy
Harassment, discrimination, diversity and inclusion training for managers and employees
Navigating challenging HR and compliance issues
HR department outsourcing
Human capital and culture
To learn more, visit here.