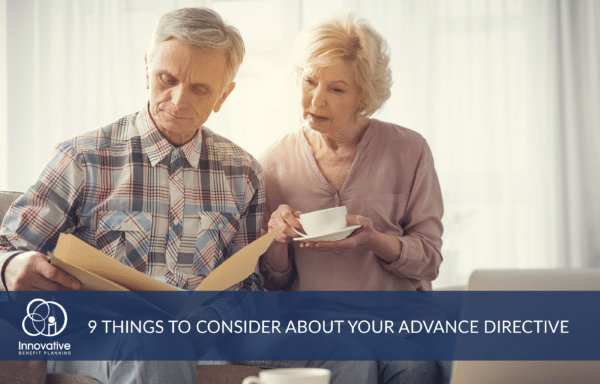 It is no surprise that Stress Awareness Month and National Healthcare Decisions Day fall on the calendar simultaneously. If you are caring for a parent, spouse, or other family member, you want to honor their wishes, values, and goals. At the same time, you are no stranger to the stress that comes with the part.
Helping your loved ones express and document their healthcare wishes in advance will ensure that you can honor those wishes if or when they can't speak for themselves due to serious illness, without the responsibility entirely falling on you as the caregiver.  When dealing with such a great loss, there is no reason to create additional stress for the family. They should be able to grieve in peace, without worrying too much about "next steps".
The best time to document these wishes is while we're in good health. It always seems too early, until it's too late. Advance directives, sometimes called "living wills", outline your loved one's healthcare wishes, so you will know exactly what decisions to make when the time comes. Take a look at some items to consider when creating advance directives:
Things to Consider:
Make multiple copies and give a copy to a family member/someone you trust.
Provide a copy to your primary care doctor.
Complete an advance directive far before you need it.
Update your advanced directive every ten years or when you have a health change or family change.
Consider if you would like to add a do not resuscitate "DNR" clause.
Register to be an organ donor if that is part of your advance directive.
Educate yourself on life sustaining medical treatment such as CPR, dialysis, and ventilation.
Keep the original copy in a safe but easily accessible location.
Bring a copy with you when traveling
Many Employee Assistance Programs offer resources to help employees create their own living will and advance directives. However, there are alternative options such as "Five Wishes" which has an advance directive and conversation tool to help you get started. Please visit SamaritanNJ.org/Resources for more information.