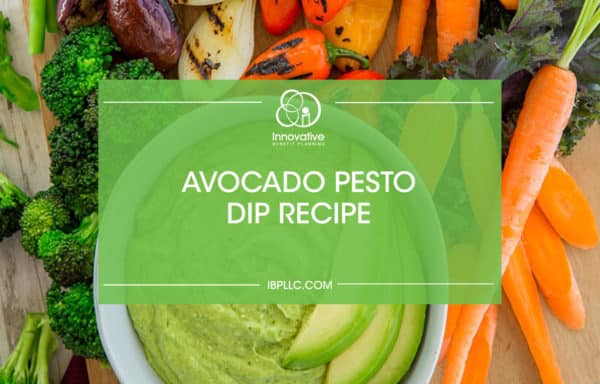 Avocado Pesto Dip Recipe
Did you know that avocado is a heart-healthy fat?  Healthy fats can help lower your LDL or "bad cholesterol".  Avocados also contain a lot of fiber, vitamins, minerals, and antioxidants that are beneficial to your heart health.  Try this quick and easy dip for a heart-healthy appetizer during National Heart Month.
Ingredients
2 medium ripe avocados, peeled, pitted, and cut into pieces
1 cup fresh basil leaves
1/4 cup unsalted pine nuts
3 tablespoons olive oil (extra virgin preferred)
1 tablespoon fresh lemon juice
3 medium garlic cloves
1/4 teaspoon salt
1/4 teaspoon cracked black pepper
Directions
In a food processor or blender, process all the ingredients for about 3 minutes, or until the mixture is fluffy and creamy. Serve with fresh vegetables or pita chips.