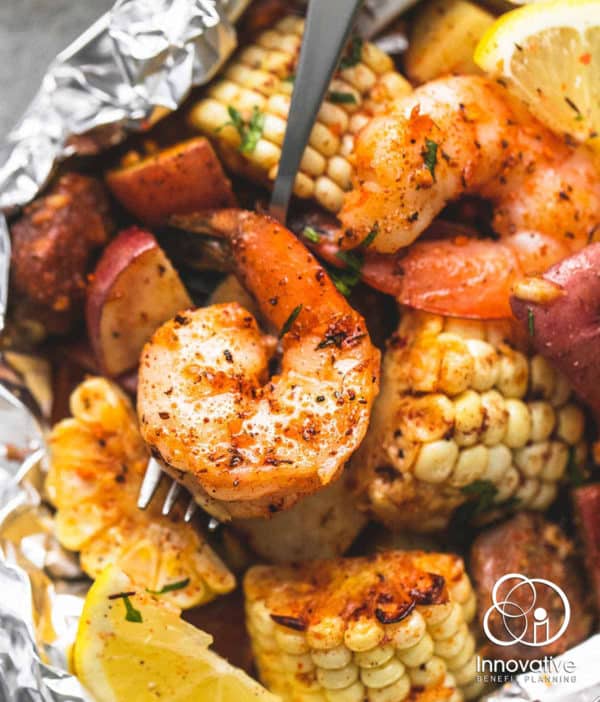 Barbecue Lime Shrimp and Corn Recipe
Ingredients:
1/3 Cup of fresh lime juice
1/4 Cup of fresh orange juice
2 Tbsp low-sodium soy sauce
2 Tbsp honey
2 garlic cloves, minced
2 tsp grated, peeled fresh ginger
1 Tbsp sugar
1 tsp ground coriander seeds
1/4 tsp black pepper
2 ears of corn cut into 4 pieces
1 1/2 lbs large shrimp, peeled and deveined
4 Cups cooked couscous
Directions: 
Combine the first 9 ingredients in a heavy-duty, zip-top plastic bag, add raw, cleaned shrimp and corn pieces to marinate (approximately 30 minutes).
While the shrimp and corn marinate, prepare couscous according to package directions and set aside.
When finished marinating, place lime mixture, corn, and shrimp in foil and seal along the edges. Place foil packet on grille and cook 10 minutes. Serve over couscous.