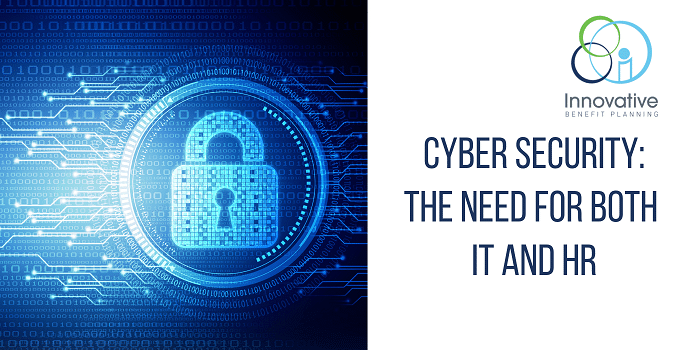 Businesses face a multitude of risks throughout their daily operations. One of the most complicated risks that organizations confront is cybersecurity risk. Cybersecurity is defined as the protection of internet-connected systems, including hardware, software and cyberattacks. When businesses hold sensitive data on the cloud or shared servers, you must address the potential risks that arise from storing information. Cyber security risk is difficult to address because a cyberattack can come in many forms. Hackers have become more creative in how they breach data systems, but there are vital steps HR and organizations can take to protect themselves, such as:
Implement Email Screening Software: Companies can proactively protect against these forms of cyber-attacks by implementing software that "screens" messages before they are delivered. The best defense against phishing scams is preventing the messages from reaching employees. Screening software is always improving but it's use does not guarantee that a fraudulent message may not make it into an employee's inbox.
Train Your Staff to Recognize Threats: It is also important to properly train employees in recognizing signs of a breach or attempt of a breach. Human error is the primary source of data breaches. Training staff to identify potential attacks can serve as the first line of defense against breaches. If organizations plan to engage in business with a third party that involves the sharing of sensitive data, the third party's security procedures and capabilities should be assessed to ensure vulnerabilities do not exist.
Establish a Recovery Plan: There should be an established recovery plan in the event of a security breach. It is much less costly for a company to invest in proactive defensive strategies to prevent a cyberattack rather than face the costs associated with reacting to a cyberattack. According to Heimdal Security's cybersecurity survey, 77% of organizations surveyed lacked an adequate recovery plan to address a cyberattack2. The lack of a recovery plan can cost businesses from a relationship standpoint as well as a financial standpoint.
Additional Steps: Other important prevention steps include regularly changing passwords, utilizing a secure Wi-Fi network, controlling physical access to servers, regularly updating anti-virus software on all business-related devices and rewarding employees for identifying/preventing cyber security breaches. While some of these steps may seem small, they all aid in increasing protection of vital information.
The HR department plays an integral role as the conduit between the IT security department and the staff.  As the bridge to any organizations culture, people and processes, HR can play a key role in:
Effectively communicating IT security procedures such as preventative measures and threat identification strategies.
Motivating employees to be vigilant about cyber security threats by rewarding them when they identify a cyber security threat and prevent a breach of information. The cost of rewarding employees for preventing a breach outweighs the cost to a company if they experience a data breach in their system.
At Innovative, we recognize we work with very personal data when dealing with medical benefits and retirement plans.  In today's world, a firm can't afford to be just one step ahead.  We regularly tap into the best practices of others to help guide us in staying two steps ahead.