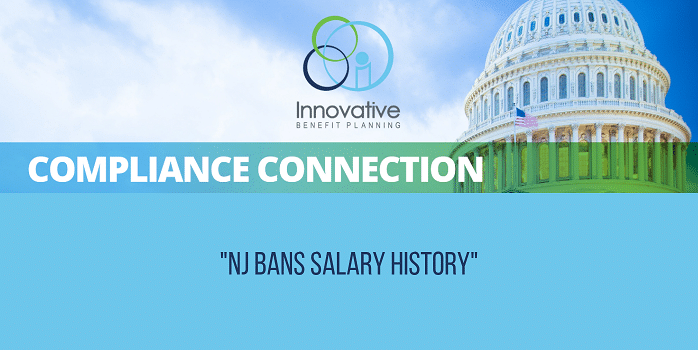 On July 25th, 2019, New Jersey's Acting Governor Sheila Oliver signed NJ Bill A1094 ("the Law"), which bans employers from asking applicants for their salary history.
Read the full law here, NJ Bans Salary History, to learn:
What is now illegal for an employer to do
What the law allows employers to do
The next steps New Jersey employers should take
Next Steps for New Jersey Employers
If your employment application includes questions about the applicant's salary history, consider either deleting them or, if you are a multistate employer, including a clear instruction that New Jersey applicants should not provide this information.
Be certain that you expressly direct your background check vendors not to ask for or share an applicant's salary history information with the employer unless the applicant has expressly authorized the disclosure.
Conduct training with your recruiters and managers about the new law prohibiting them from asking applicants for salary history information prior to making an offer of employment that includes the proposed compensation package.
Develop protocols for hiding, removing or discarding salary information that you receive and that must not be considered.
If you have any questions regarding the salary ban, please contact your Innovative Benefit Planning account manager.