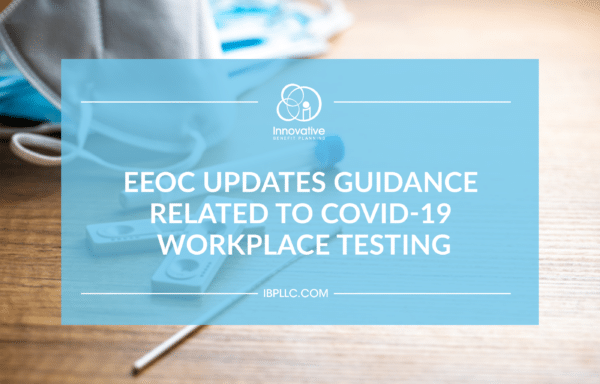 In recognition of the changing circumstances related to the COVID-19 pandemic, the EEOC has updated its guidance around conducting testing for on-site employees. Employers covered by the Americans with Disabilities Act must assess whether the current workplace circumstances within their organization justify COVID-19 testing, if they are continuing to test.
In determining if they meet the "business necessity" standard for implementing screenings, employers will need to review all relevant facts in light of their current policies and procedures. The guidance provides the following factors for employers to consider:
Degree to which breakthrough infections are possible for employees who are "up to date" on vaccinations
The possible severity of the illness from the current variant
The level of community transmission
The vaccination status of employees
What types of contacts employees may have with others in the workplace; and
The potential impact on operations if an employee enters with COVID-19
Many employers have already shifted their COVID-19 policies and procedures in light of the ever-changing landscape of the pandemic, and further guidance is anticipated as the federal government moves forward and continues to update various flexibilities and requirements put in place due to the pandemic. Additional EEOC guidance and FAQs can be found here.
Should you have any additional questions, please feel free to contact your account team or email us at icomply@ibpllc.com.