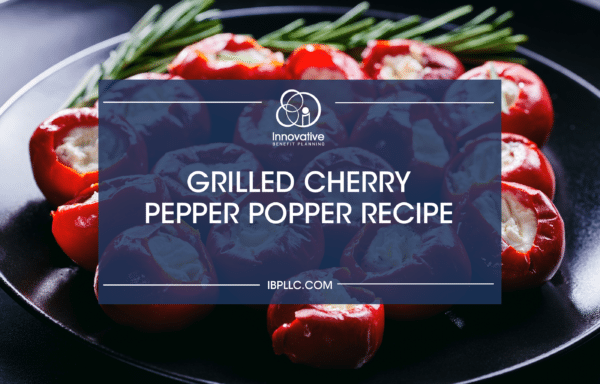 June is not only Men's Health Month but also a month where we celebrate all of the fathers in our lives. Try this healthy "Grilled Cherry Pepper Popper" recipe for your Father's Day celebration this year.
Grilled Cherry Pepper Popper Recipe
Ingredients:
14 fresh cherry peppers
4 ounces plain cream cheese, softened
2 tbsp chopped cilantro
¼ tsp salt
Fresh cracked pepper
6 ounces cooked crab meat
3 ½ ounces Manchego cheese, cubed
Lime wedges and tortilla chips for serving
Directions:
Flatten the bottom of each pepper by cutting a thing slice off the bottom being careful not to cut all the way through. Remove top, scoop out and discard seeds.
In a small bowl combine cream cheese, cilantro, and crabmeat. Season with salt and pepper and mix gently with a fork to combine. Stuff each pepper with a heaping teaspoon of cream cheese mixture and top each with a piece of cheese.
Preheat an outdoor grill. Place peppers on the grill, close the cover and cook for 5 minutes until cheese is melted. Cool slightly before serving with tortilla chips and lime wedges.