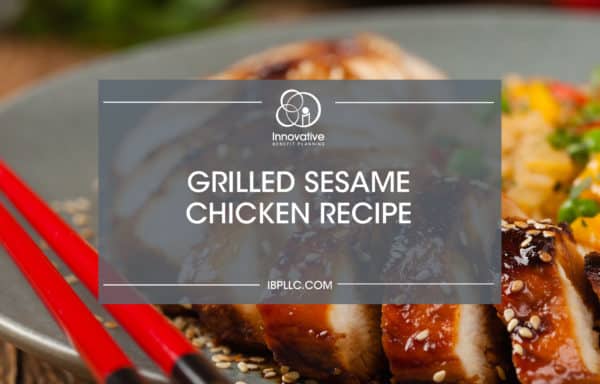 Grilled Sesame Chicken
Did you know that certain foods high in tryptophan and healthy carbohydrates can help induce sleep? For a good night's sleep, try to eat an early evening meal and a bedtime snack that contains at least 300 mg of tryptophan.  Two cutlets from this recipe provide 700 mg tryptophan!
Ingredients
6 thin boneless skinless chicken cutlets, 3 oz each
2tbsp lemon juice
2tbsp toasted sesame seeds
2cloves garlic, minced
2tsp fresh ginger, peeled and minced
2green onions, minced
1/4cup low sodium soy sauce, for gluten free, use tamari
1/4cup teriyaki sauce
1tsp honey
2tsp sesame oil
Directions
Combine all marinade ingredients in a small bowl.
Pour the mixture over the chicken, turn the pieces to coat evenly, cover and place in refrigerator a minimum of three hours, but preferably overnight.
Preheat grill to high.
Grill chicken top side down first until well browned charred, about 5 minutes, turn and cook on the second side about 3 more minutes.
Transfer to a serving platter.
*Recipe by Skinnytaste