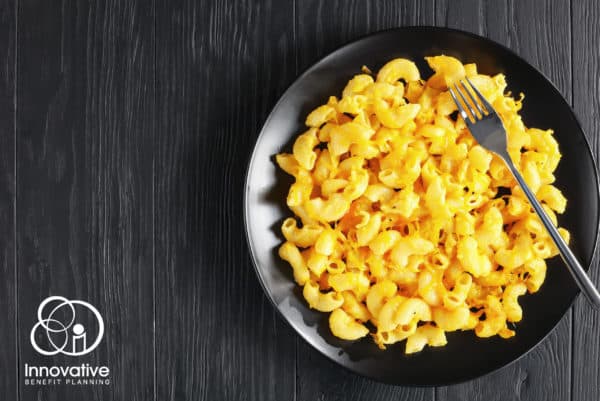 Healthier Mac and Cheese Recipe
Ingredients:
2 Cups Elbow Macaroni, Fusilli or Cavatappi Pasta
2 Tbsp Butter
2 Tbsp Flour
2 Cups 2% Milk
1-1/2 Cups Shredded Extra Sharp Cheddar Cheese
1/2 Cup Grated Parmesan Cheese
1/4 Cup Greek Yogurt
1/2 Cup Panko Bread Crumbs
Directions:
Cook pasta according to package directions until just al dente. Drain and reserve.
While pasta cooks, melt butter in a medium saucepan over medium heat.
Stir in the flour and cook, stirring for 1 minute. Slowly add milk, whisking to prevent lumps from forming.
Simmer for 5 minutes, until it begins to thicken to the consistency of heavy cream.
Stir in the Cheddar and a ¼ cup of the Parmesan cheese, cook until completely melted.
Cut the heat and stir in the yogurt. Add the pasta and toss evenly to coat.
Preheat the broiler.
Pour the macaroni and cheese into an 8" x 8" baking dish (or into individual ramekins).
Top with the bread crumbs and the remaining Parmesan cheese and a little black pepper.
Place on the middle rack of the oven and broil for 5 to 7 minutes until the bread crumbs are golden brown.
Nutrition:
360 calories, 16 g fat (8g saturated), 560 mg sodium, serves 4