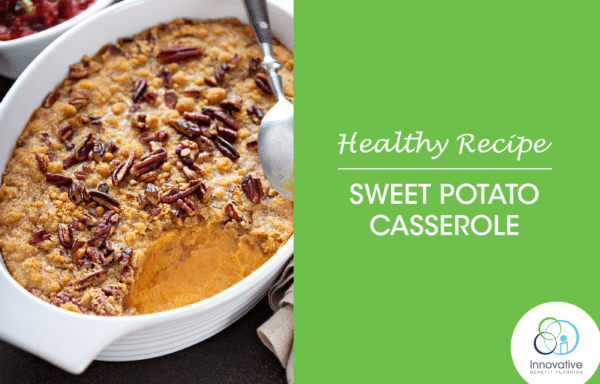 The holidays will be here before you know it!  Do you find yourself scrambling for recipes and last minute ideas?  Save this recipe now for a lighter Thanksgiving side dish.
Ingredients:
3 large sweet potatoes
¼ cup of milk
¼ cup butter, melted
1 tsp vanilla extract
1 tsp cinnamon
½ tsp nutmeg
1 tsp salt
¼ tsp pepper
Topping:
¾ cups pecans, roughly chopped
¼ cup pepitas, roughly chopped
4 dates, pitted and diced
¼ cup almond flour
2 tbsp butter
Instructions:
Bring a large pot of water to boil.
Peel the sweet potatoes.
Dice the potatoes into chunks and pour them into the pot.  Cook the potatoes for 20-30 minutes or until the potatoes are fork tender.
Drain the potatoes over a colander and place the potatoes in a large bowl.  Mash them with a hand masher or electric beater.
Pour the milk, butter, vanilla extract, cinnamon, nutmeg, salt and pepper into the mixture and continue mixing until creamy.
Preheat oven to 375
Make the crumble topping.  Roughly chop the dates, pecans, and pepitas and transfer them to a mixing bowl.  Add the almond flour and butter then mix thoroughly until combined.
Spread the sweet potato mix into an even layer in a 9×13 baking dish.  Sprinkle the crumble mixture on top.
Bake for 25-30 minutes or until top is golden brown.
Serves about 8.