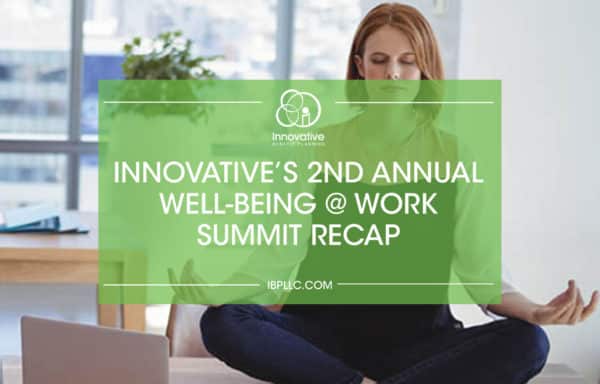 Innovative's 2nd Annual Well-Being @ Work Summit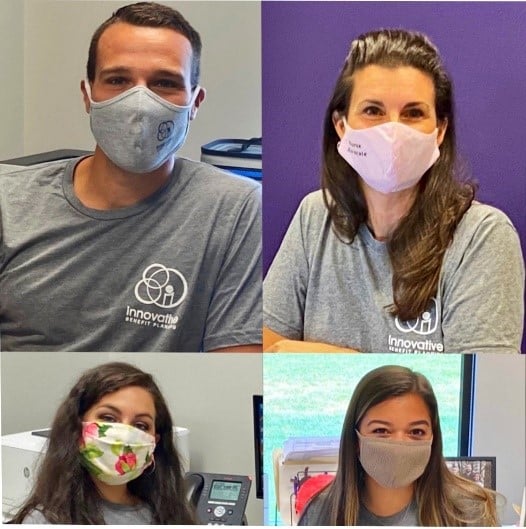 On September 15th, 2020, Innovative Benefit Planning hosted the 2nd Annual Well-Being @ Work Summit, which is dedicated to making workplaces healthier (but with a twist)! Due to the COVID-19 pandemic, the team had decided to create a virtual event in order to ensure the health and safety of everyone involved.  However, going virtual this year ended up opening up many doors, including the opportunity to welcome a total of 8 speakers! Attendees even received a "registration box" which included a shirt for the day of the summit, promotional items from sponsors such as cups, mints, tooth brushes, and hand sanitizer, as well as a drink kit and Innovative face mask.  The event had a wonderful turnout, including HR professionals, C-Suite decision-makers, health and well-being professionals and top well-being vendors in the industry.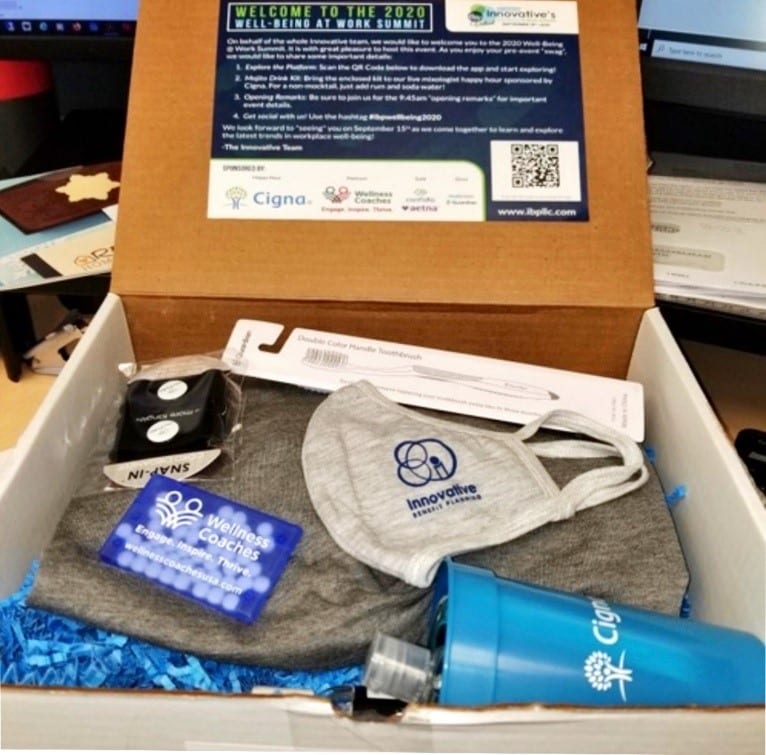 The morning started out on the right foot with a morning yoga session, instructed by the owner of Self Reboot, Dawn Lorentz.  Attendees were able to begin their busy day feeling calm and rejuvenated by focusing on breathing, alignment, basic postures, and a guided meditation.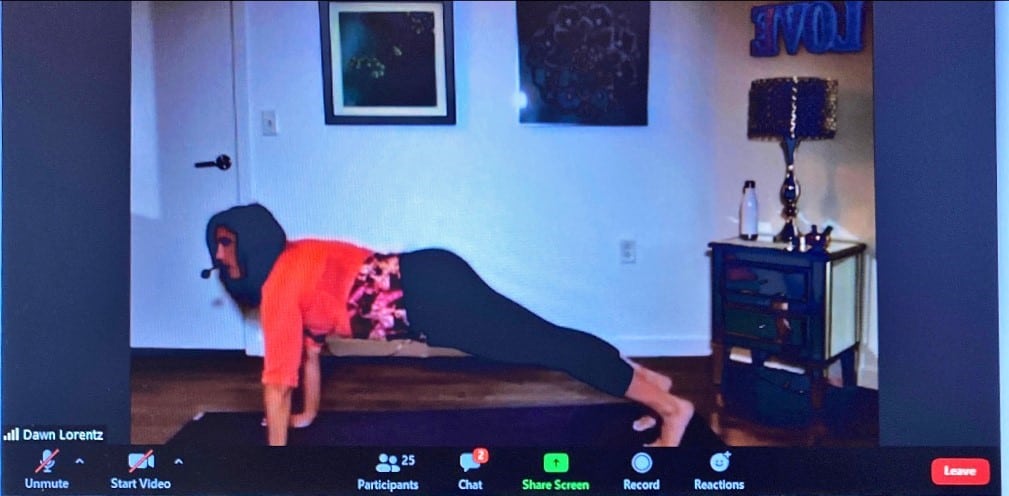 Protecting Minds in Panicked Times – Mental Health for Today's Workplace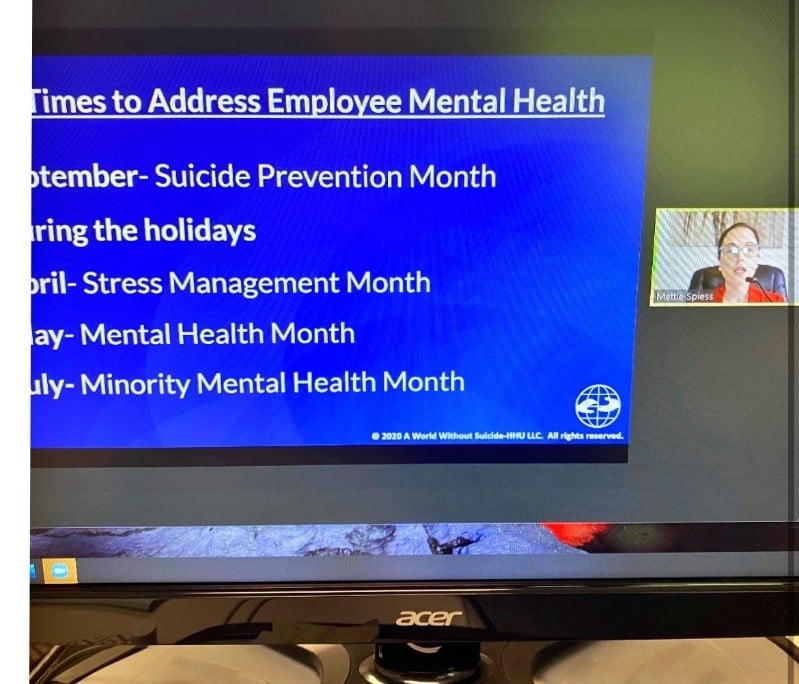 Following yoga, Innovative kicked off the day's presentations with opening remarks and the morning keynote speaker, Mettie Spiess.  Spiess is an award winning keynote speaker who successfully connected with attendees on a very emotional level from the start of her presentation.  She blended best practice strategies and innovative solutions for employers to use to protect employee mental health in our new reality.  Attendees walked away with:
Understanding strategies and tools that can be used immediately to achieve organizational mental wellness goals
Mastering "the essentials" needed to protect the psychological safety of their staff
Discovering how to increase utilization rates of programs in place such as EAPs and wellness programs through reducing structural stigma
Breakout Session 1
One of the biggest advantages of having a virtual event is the ability to maximize the experience with very little limitations.  With that being said, there were 3 presentations for attendees to choose from during the first breakout.  Each topic was different, allowing attendees to choose which topic would best fit their organizational needs.  Dawn Lorentz, who instructed yoga earlier in the day, joined this group to discuss positive change in the workplace.  As the same time, Peter Frattarelli discussed the latest legal developments to stay in compliance in terms of wellness programs, and Innovative's CEO, Terriann Procida, presented today's trends in workplace wellness.
The Resilience Dividend:  The Workplace Payoffs of Learning How To Bounce Back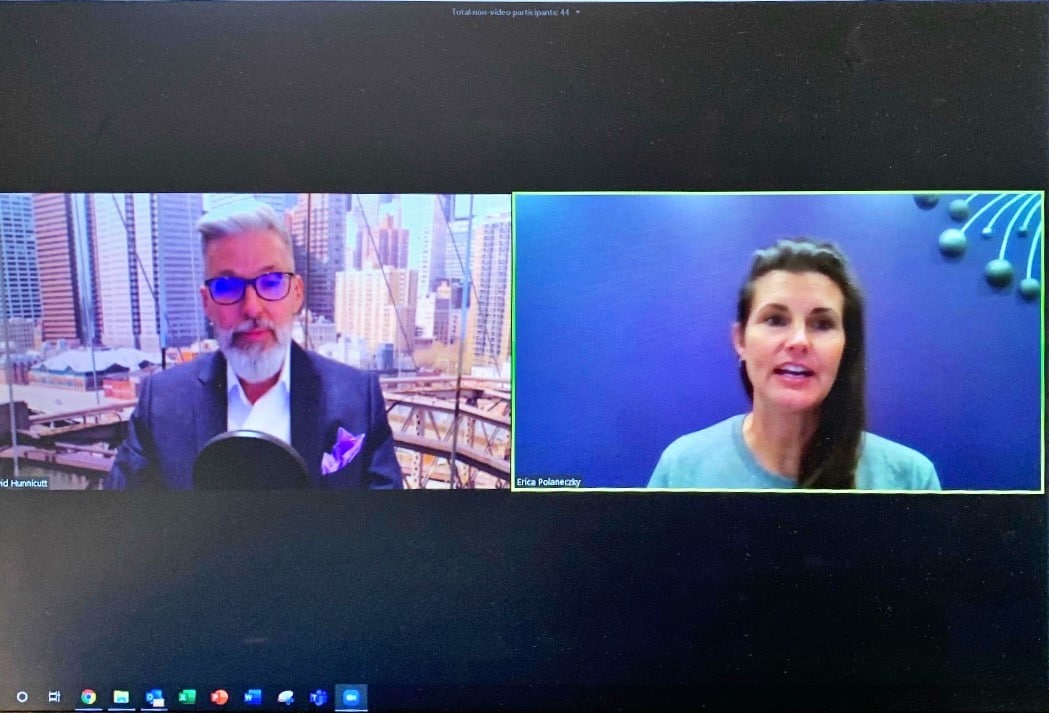 Following lunch, attendees had the opportunity to attend a second keynote session presented by Dr. David Hunnicutt, the former CEO of WELCOA.  He started out his session by defining the meaning of resilience as the ability to rebound after a setback or failure.  However, this set the stage for his main topic, which was why some people bounce back when it comes to conquering adversity and others give in.  In this groundbreaking second session, participants specifically covered:
Resilience Clarified: What resilience really means and why it's essential to you and your workplace.
Resilience Personified: The tangible benefits of resilience and how it creates a more fulfilling life and enhances longevity.
Resilience Declassified: The 3 specific keys to building resilient employees and the significant outcomes you can expect to experience.
Breakout Session 2
Three more speakers were introduced during this afternoon breakout session, following Dr. Hunnicutt's keynote.  Each topic was different, allowing attendees to choose which topic would best fit their organizational needs.  Amber Boyer joined this group to discuss how to develop a resilient workforce while forming positive habits for success, while Dr. David Nill demonstrated how to build a wellness program that reduces benefit costs.  As the same time, Dr. Mark Bittle had a Q&A with Innovative's Vice President of Consulting, Dan Foley, explaining to attendees the idea of fixing healthcare by integrating public and population health.
The Wellness Summit Game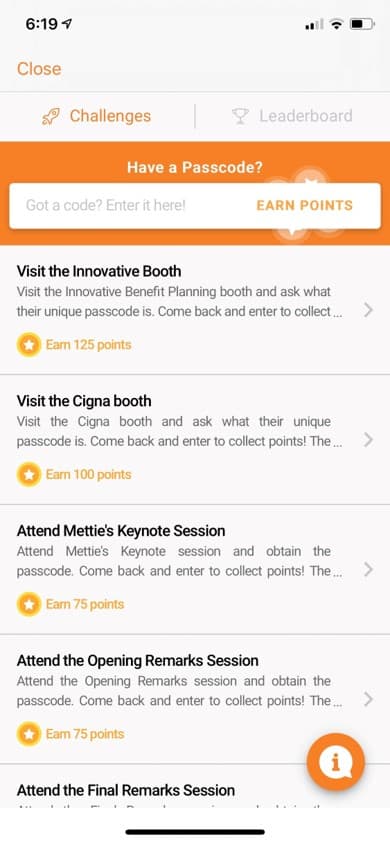 Innovative put together a friendly competition for attendees to keep them engaged and interactive within the virtual platform.  Players were immediately hooked from the start of the day, and were on a race to win.  The instructions were to unlock passcodes by completing challenges such as attending specific sessions, visiting exhibitor booths, participating in yoga, etc.  Attendees were extremely dedicated to reaching the top of the Leaderboard that there were actually 2 winners for 1st place, 4 winners for 2nd place, and one winner for 3rd place.  1st place winners were sent the FitBit Versa 2, 2nd place winners received Apple Airpods, and the 3rd place winner received a wellness journal, a yoga mat, and a reusable water bottle.
Live Mixologist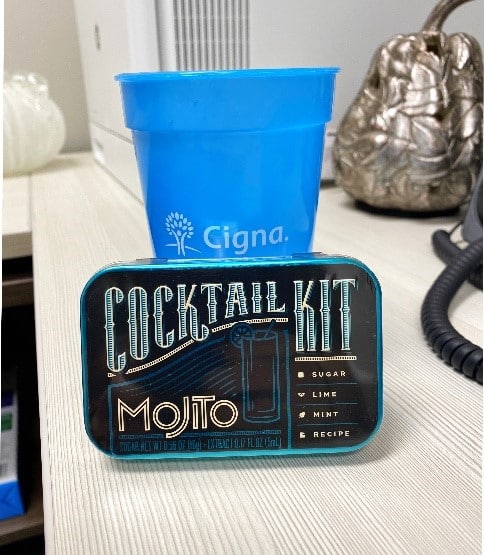 Innovative partnered with their "Happy Hour" sponsor, Cigna, to end the day's events on a much lighter note – with a live mixologist! Attendees received a drink kit prior to the event so that they could have a live tutorial with mixologist Darnell Holguin.  He walked attendees through making their very own "Mojito", explained the history of "cocktails", and then ended the hour by demonstrating how to make the first cocktail in history, otherwise known as the "Old Fashioned".
Thank You to Our Sponsors
We would like to extend a huge thank you to our sponsors that helped make this event so great.
Happy Hour: Cigna
Platinum: Wellness Coaches USA
Gold: Confidio, Aetna, United Healthcare
Silver: HealthNow, American Century Investments, Guardian
Overall, Innovative's 2nd Annual Well-Being @ Work Summit was a great success! If you joined us on the day of the event, thank you! We look forward to next year. Please check out our other events here.