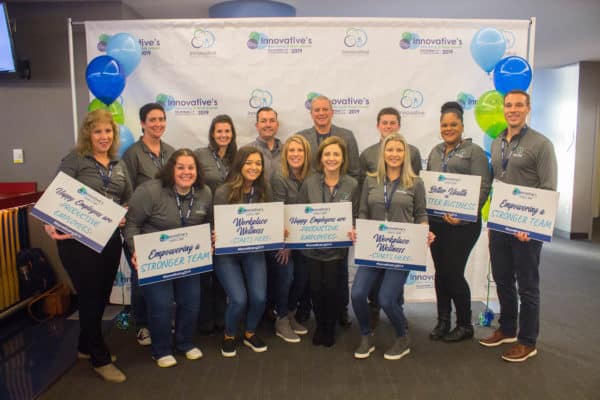 As employers, what do we need to create workplaces that are connected, flourishing and well with both business and employee in mind?
This year Innovative Benefits Planning hosted our inaugural well-being summit that was dedicated to making workplaces healthier.  The room was packed full of HR professionals, C-Suite decision-makers, health and well-being professionals and top well-being vendors in the industry.
The morning kicked off with a healthy breakfast, opportunity to participate in voluntary biometrics with Cardio-Kinetics and discuss employer well-being options with over 20 vendors.  The set up was as engaging as it gets in the Hall of Fame Club of Citizens Bank Park with mindful networking taking place in every well-designed event space.
What does a committed and aligned organization look like when it comes to health and well-being?
At its core, organizations need a committed leadership team that believes in the power of well-being and the philosophy of workplace well-being.  When you have a conscious culture, you are developing programs that your employees need and you're modifying your environment in a healthy way.  The most important first step is understanding what it is that fuels leadership and how well-being can reinforce the big picture through integration.
How can you help leadership position what is important to them from the lens of health and well-being?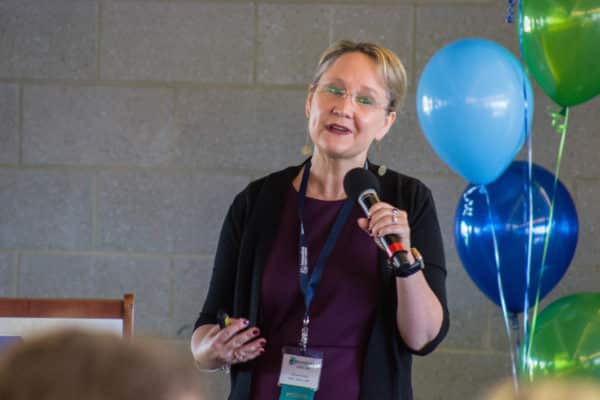 Denise Kurtz, owner of Inside Employee Wellness, opened up the day with a discussion around the current employee well-being landscape and some heavy-hitting stats, did you know that 92% of employers offer some sort of well-being program?  This is powerful stuff!  Now, we need to get the message out that if you are one of these employers (or engaged with one) who has a well-being program, you need to design it with focus and measurement in mind.
Are you being Innovative?
Denise gave us a straight shot dialogue on the business case of worksite well-being and kept bringing us back to the value proposition of employee well-being.  Just like engaging leadership, we need to keep our employee population in mind when making any health decisions on their behalf.
1. Find out what interests your employees- what do they need to feel healthy, valued and fulfilled, and align your health environment and programs to fit the needs of your population.
2. Design your well-being program with metrics for success in mind.
3. Communicate, communicate often and communicate again!
We have to keep the whole person in mind when designing and implementing a well-being program and create metrics that show the outcomes we desire.   Denise shared the importance of creating strategy within your health and well-being program and by designing these programs and integrating the right well-being resources, you have a great deal of opportunity to mitigate employer costs and to add a ton of value to any organization!
Wellness Law: It is not as complicated as you may imagine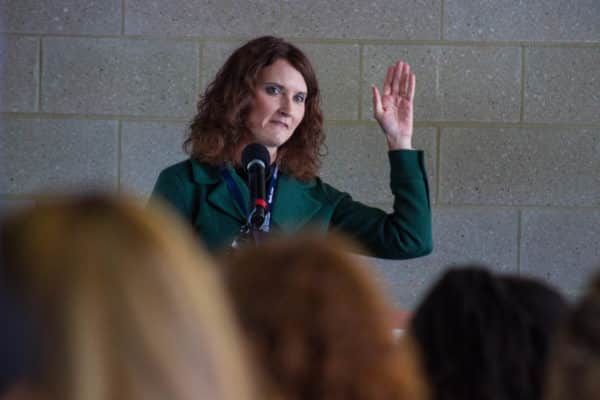 Along the theme of connection and education, the next speaker, Barbara Zabawa, Owner of the Center for Health and Wellness Law, LLC, a law firm dedicated to improving legal access and compliance for the health and wellness industries spoke about the need for wellness law and why it's necessary to improve health and well-being programs.
Key take-aways included:
1. Know what a group health plan is and how incentives play a role with employees enrolled in the insurance plan programs. Details can be found here.
2. Listen to your people and what they are thinking about your program

If you have a program with high incentives and the incentive structure makes people feel the program is no longer "voluntary," you may want to go back and re-think your program design.
There may be ramifications for putting a high amount of money at stake for participating in wellness programs.
3. Reduce your risk by being informed
Design your incentive program with data in mind.- Remember all cash or gift card rewards are considered income and are taxable, regardless of the amount.
Know your state-laws and follow them.
Audit your vendors and well-being programs regularly.
Ensure proper license and credentialing for your health educators and other clinicians who are giving your employees medical advice.
Get legal guidance before launching your program – be sure your design is compliant and matches the amount of risk you are willing to take.
If you want to hear more from Barbara, she is the lead author of the book Rule the Rules on Workplace Wellness Programs, published by the American Bar Association.  Her message was current and understandable for anyone who has a stake in workplace well-being and she encouraged the crowd to keep following the Yale Worksite Wellness Case and guidance that comes from it.
 Sometimes all it takes is to hear the words "me too".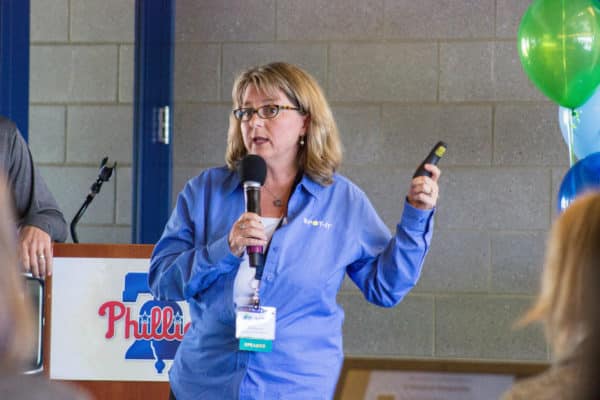 As we headed into lunch, Tara Marcus, President of DillonMarcus, a premier provider of world-class professional development tools, including Spot-IT, a Mental Health program that focuses on reducing stress, worry and anxiety at work. Tara shared a vulnerable story about her own mental health journey and drilled down on why the two words, "me too" and "we too" can be so powerful.  Tara in conjunction with Ryan Kastner, VP of Consulting at Innovative activated the conversation by providing valuable information that every employer should be digging into on why mental health matters.  Not only does it have a huge impact on the well-being of employees, it has a heightened business proposition.  The cost is in productivity, absenteeism, presenteeism and retention.
Have you spent a lot of your well-being planning time talking about the latest fitness and diet trends?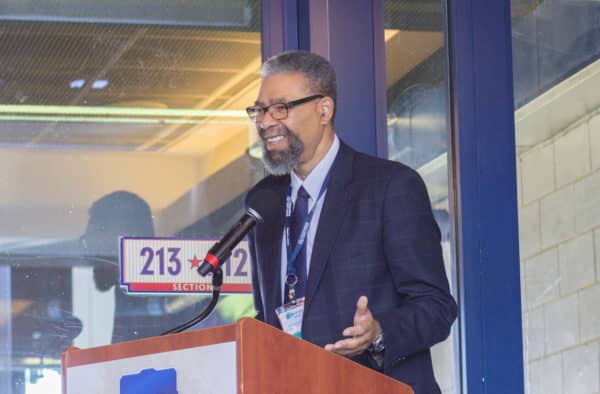 Dr. Dexter Shurney, Innovative Benefit Planning Well-Being Summit's Keynote Speaker closed the day by challenging the room to think about the true root causes of our employees being so unhealthy and how singling out certain diseases and not putting an emphasis on whole-person well-being is just not cutting it.  Dr. Shurney is the Chief Medical Officer and Senior Vice President of Clinical Affairs at Zipongo and co-author of the book "Integrating Wellness into Your Disease Management Programs". He drilled down on the difference between lifestyle and lifestyle medicine and how we have to get serious about changing our health environment if we want to mitigate disease and poor health status of the individuals in our organizations.
Did you know that all diseases are relatable?
Dr. Dexter shares that 80% of Americans fail to eat the recommended fruits and vegetables a day and less than 3% of Americans live a healthy lifestyle, less than 3%?!  It's so important to examine closely why we as Americans fail to engage in healthy behaviors that are in our best interest.  One thing we know is that when it comes to workplace well-being programs, it's not just about the programs, it's about how a conscious culture sets their employees up to have the healthy choice be the easiest choice—with constant reinforcement to do this.   There has to be real alignment and motivation with our tools, programs, culture, and built environment.  Without it, well-being programs will continue to just check the box.
What does it take to motivate your employees?
Dr. Shurney challenged us once again to think outside of the world of incentives as a motivator and to simplify the design of our programs.   It's almost impossible to overstate the need to create the right conditions for healthy behaviors in your workplace. If an organization is unable to change the behavior of its people, it will be on very shaky ground!  On the other hand, if you foster a culture that's open to change and willing to work at it, your organization is on its way to achieving many of your desired goals!   He walked us through how Lifestyle Medicine is being used in workplaces and how Lifestyle Medicine is used to address common, chronic diseases related to unhealthy behaviors that employees face each day.
What is Lifestyle Medicine?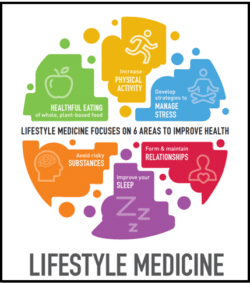 Simply put, lifestyle medicine is an evidence-based approach to preventing, treating and even reversing diseases by replacing unhealthy behaviors with positive ones, such as:
Eating healthfully
Being physically active
Managing stress
Avoiding risky substance abuse
Getting adequate sleep
Having a strong support system
Learn More about Lifestyle Medicine Here
Dr. Shurney also touched on the science behind Lifestyle Medicine and how to set your programs to elicit real motivation.  B.J. Fogg's model for behavior change, B=MAT, essentially, shows that employees need three things to initiate a successful change in behavior including motivation (understanding a person's "why"), individual ability and environment that prompts action with reinforcing the action time and time again.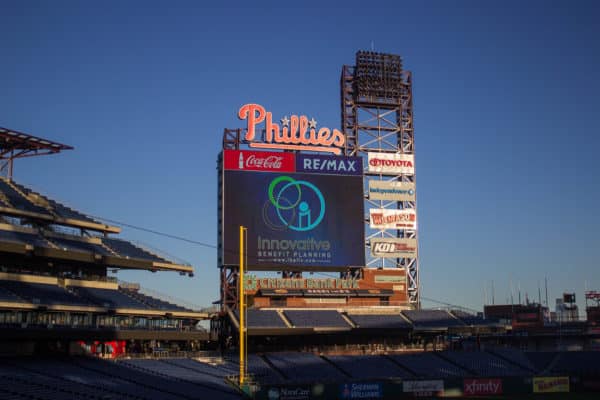 We closed out the day with dessert and networking with peers, speakers and vendors and of course the popular stadium tours.
If you joined us for our inaugural Well-Being at Work Summit, thank you! We look forward to next year. Please check out our other events here.