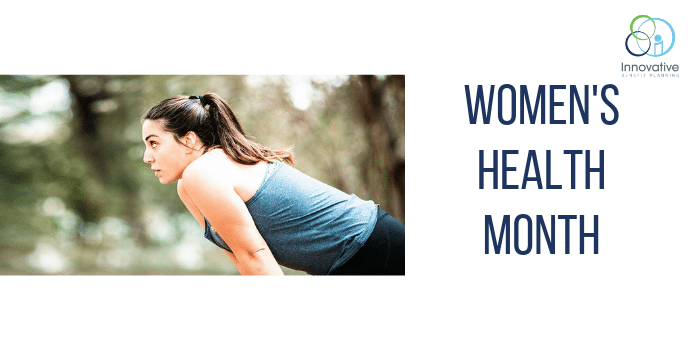 The 20th annual National Women's Health Week kicked off this past Sunday on Mother's Day, May 12, and is celebrated through May 18. Each year, this week serves as a reminder for women to make their health a priority and build positive health habits for life.
What steps can you take for better health?
To improve your physical and mental health, you can:
It's not always easy to take steps for better health but a great start is to reflect on your health goals, what motivates you, and what's holding you back from being your healthiest you.  In addition, getting recommended screenings and preventive care can keep disease away or detect problems early. View the chart below to review the preventative health by age.
Innovative's Workplace Wellness
Innovative's Workplace Wellness assists employers in creating a culture of health. Our skilled wellness team works hand-in-hand with organizations to design and implement customized wellness programs that improve your population health and ultimately lower claims costs. Workplace wellness is more than keeping your team physically healthy. It's about empowering employees to be their best, creating a fully engaged staff and making them advocates of their health. We help employers focus on each individual employee, guiding your team to effectively manage their own mental, physical, and emotional energy so your employees and your business thrive. To learn more, visit here.