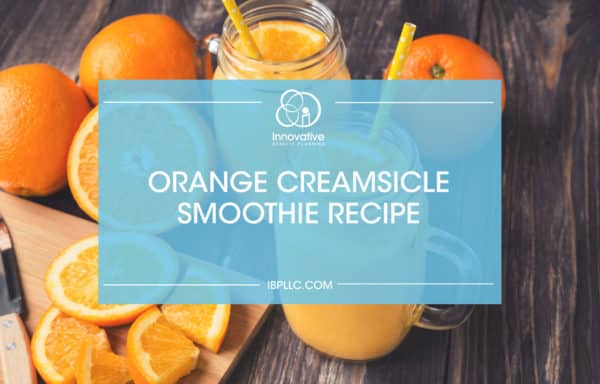 Orange Creamsicle Smoothie Recipe
Try this super simple and quick smoothie recipe when you are in a hurry or need a Vitamin C boost!  Vitamin C is proven to improve your immunity, boost mood, and decrease your risk of chronic conditions such as heart disease.
Ingredients:
1 cup Frozen Banana Slices
1 tsp Vanilla Extract
1 cup 100% Orange Juice
½ cup of ice
Directions:
Place frozen bananas, vanilla extract, and orange juice into a blender and blend until smooth.
Add a handful of ice and any additional add-ins desired (protein powder, chia seeds, flax seeds, etc).
Blend one more time and then serve immediately.