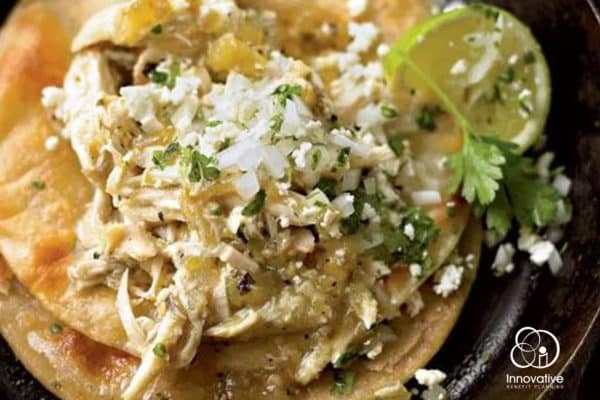 Rotisserie Chicken Tacos with Salsa Verde
Ingredients: 
8 Corn Tortillas
3 cups shredded rotisserie chicken (skin removed)
1 1/2 cups bottled salsa verde
2 limes, quartered
1/2 cup crumbled cotija or feta cheese
1 medium onion
1 cup chopped fresh cilantro
Directions: 
Heat the tortillas in a large skillet or sauté pan until lightly toasted. Combine the chicken with the salsa in a large mixing bowl, then divide evenly among the tortillas.
Top with crumbled cheese, onion and cilantro.
Serve with lime wedges.
Nutrition: 345 calories, 12 g fat (4.5 g saturated), 800 mg sodium, serves 4