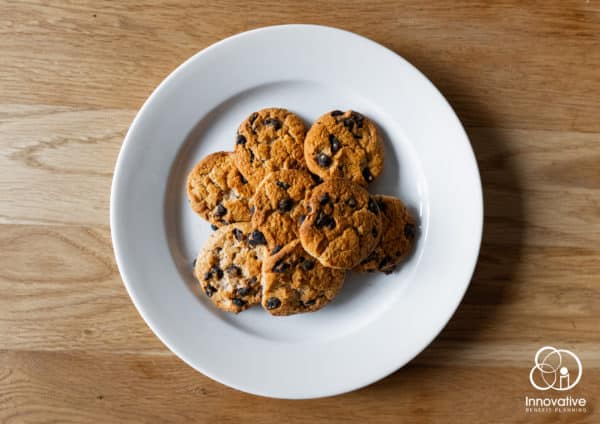 Skinny Oatmeal Chocolate Chip Cookie Recipe
Makes 12-15 cookies   
Ingredients:
1 cup quick oats
3/4 cup whole wheat flour, spooned and leveled
1 and 1/2 teaspoons baking powder
1 and 1/2 teaspoons cinnamon
scant 1/2 teaspoon kosher salt
2 tablespoons butter, melted
1 teaspoon vanilla
1 large egg
1/2 cup honey
3/4 cup dark chocolate chips
Instructions:
Preheat oven to 325 degrees F.
In one bowl, whisk together the oats, flour, baking powder, cinnamon, and salt.
Melt the butter in another bowl. Whisk in the vanilla, egg, and honey.
Add the wet ingredients to the dry ingredients and use a wooden spoon to stir.
Save about half of the chocolate chips. Use a sharp knife to roughly chop the remaining chocolate, then fold it into the dough.
Refrigerate the dough for about 30 minutes, or freeze for 15 minutes.
Use your hands to shape the dough into roughly 15 cookies
Place on the prepared baking sheet about 2 inches apart.
Bake in the preheated oven for about 12-13 minutes, or until they have just started to brown on the edges.
Once you remove them from the oven, immediately press the remaining chocolate chips into the tops of the cookies.