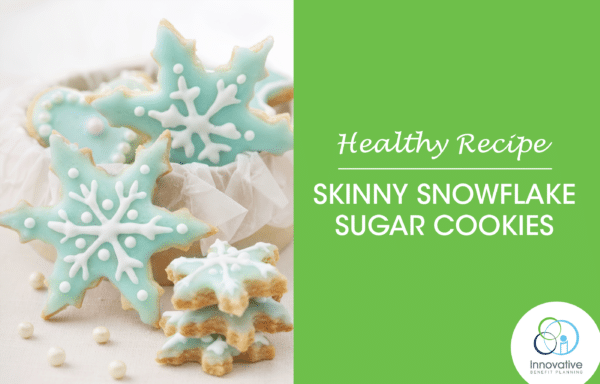 Who said a sugar cookie has to have a ton of butter to taste good?  Try this skinny sugar cookie recipe which only uses 2 tablespoons of melted butter.  Using the secret ingredient of butter extract gives the cookie a rich, buttery taste with half the fat and calories.  To create festive and colorful details on the cookies without color dyes, consider using colorants and sprinkles that are derived from plants, such as by India Tree.
Cookie Ingredients: 
1 and 1/4 cup (150g) all-purpose flour
3/4 tsp cornstarch
1/2 tsp salt
2 tbsp (28g) unsalted butter, melted and cooled
1 large egg, room temperature
1 tsp vanilla extract
1/2 tsp butter extract
1/2 cup + 2 tbsp (120g) granulated sugar
For the Icing:
1/2 cup + 2 tbsp (75g) powdered sugar, sifted
1/2 tsp vanilla extract
2 tsp skim milk
food coloring (optional)
Directions:
To prepare the cookies, whisk together flour, cornstarch, baking powder, and salt in a medium bowl.
In a separate bowl, whisk butter, egg, vanilla, and butter extract. Stir in the sugar.
Combine flour mixture with liquid mixture, stirring just until incorporated.
Shape the dough into 1″ thick rectangle. Cover with plastic wrap and chill for 1 hour.
Preheat oven to 350 degrees and line baking sheets with parchment paper.
On a well-floured surface, roll out dough until 1/8″ thick. Use snowflake cutter (or any shape) and press them into the dough. Peel the unused dough away and place the shapes onto the prepared baking sheets.
Bake for 9-12 minutes and allow cookie to cool completely on wire rack.
Mix icing ingredients together, place into a zip-topped bag, and snip off the corner of the bag. Pipe icing onto the cookies.