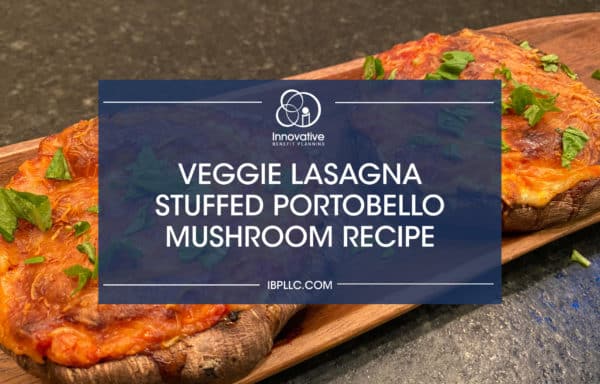 Veggie Lasagna Stuffed Portobello Mushrooms
Looking for a healthier version of the classic "Lasagna"?  Try these "Veggie Lasagna Stuffed Portobello Mushrooms" by Skinnytaste! This can be prepared for lunch or dinner and served with a garden or Caesar salad.  With only 13 grams carbohydrates and 20 grams of protein per mushroom cap, this is a great low-carb meal recommended by Nurse Advocate, Erica Polaneczky!
Ingredients:
1teaspoon olive oil
2loose cups baby spinach, chopped
3cloves chopped garlic
1/3cup chopped onion
1/3cup chopped red bell pepper
kosher salt
3/4cup part skim ricotta
1/2cup grated parmesan cheese
1large egg
4large basil leaves, chopped
4large portobella mushroom caps
1/2cup marinara sauce
1/2cup part skim shredded mozzarella
Directions:
Preheat the oven to 400F. Spray a baking sheet with oil.
Gently remove the stems, scoop out the gills and spray the tops of the mushrooms with oil, season with 1/8 tsp salt and fresh pepper.
Heat a large nonstick sauté pan over medium heat, add oil, onion, garlic and red pepper and season with 1/8 tsp salt. Cook until soft, 3 to 4 minutes. Add the baby spinach and sauté until wilted, about 1 minute.
In a medium bowl add the ricotta, parmesan cheese and egg, mix well.
Add the cooked vegetables and basil and mix.
Stuff the mushrooms with ricotta mixture and top each with 2 tbsp marinara, 2 tbsp mozzarella.
Bake in the oven for 20 to 25 minutes. Garnish with basil and enjoy!
Learn more about our Workplace Wellness Program, and find more nutritious recipes by contacting us at wellness@ibpllc.com.