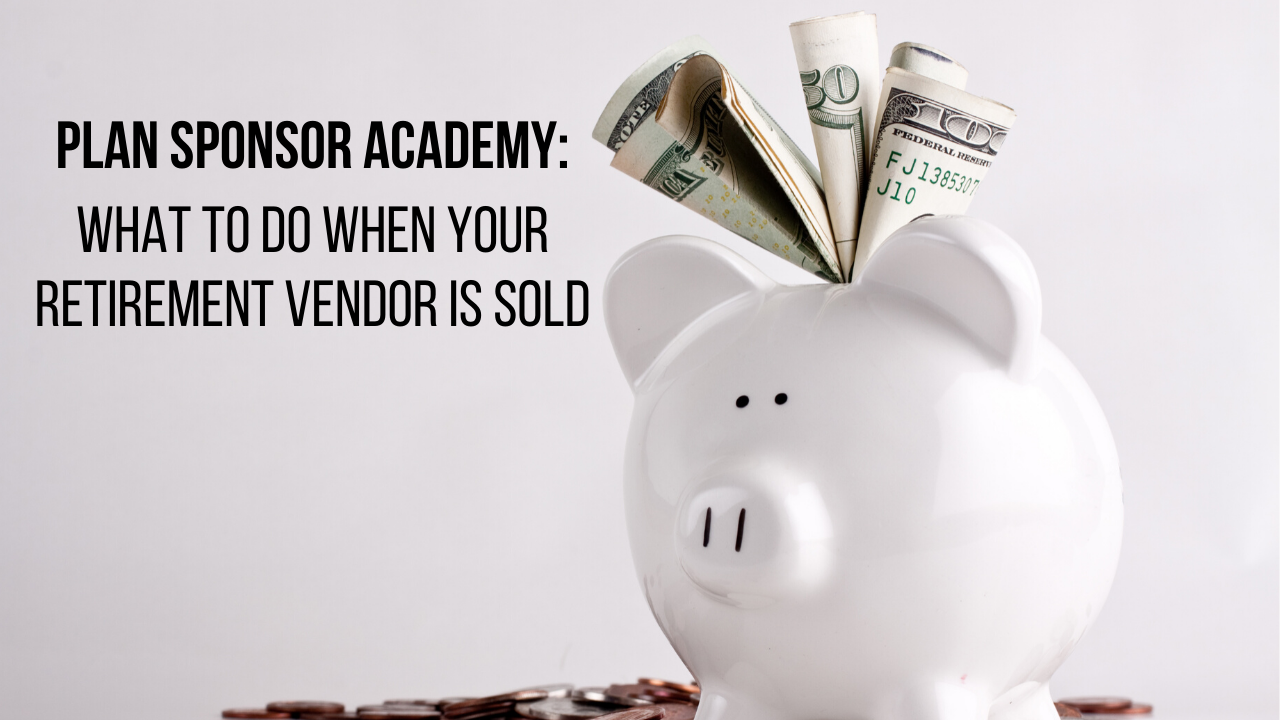 What To Do When Your Retirement Vendor Is Sold
January 28th, 2020
The retirement plan industry is undergoing a wave of consolidation, with many 401(k) vendors merging with competitors or being acquired. Their pending merger may be in the best interest of the companies
combining, but you must determine if it is also in your best interest. As a plan sponsor, when your record keeper changes, you have a fiduciary obligation to research what is happening and how it affects both your organization and your participants. While this may be a good move for your plan, accepting an automatic conversion remains a fiduciary decision. Plan sponsors should initiate a process to determine whether the change is best for plan participants and beneficiaries, or if an alternative solution would be better. A plan sponsor also needs to document that decision. Your documentation should include a thorough review of the cost and benefits of any change.
If you had not previously considered the need for a broad review of a pending 401(k) vendor merger,
think again. Remember that deciding not to do something is as much a fiduciary decision as seeking
alternatives to pending changes. You need to be sure you can meet your fiduciary responsibilities after
the transition.
To review your options, feel free to contact Innovative Benefit Planning. We have extensive experience
guiding clients through these decisions. As a CEFEX certified advisor, our fiduciary processes have been
vetted and confirmed as following the best industry practices.