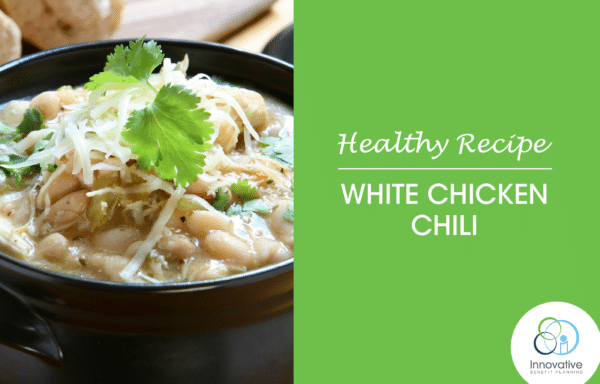 Are you looking for an easy recipe that is packed with nutrients?  Check out this recipe for White Chicken Chili.  You can just throw all of the ingredients in a crockpot and let it cook for the day, it is perfect for football Sunday or the days when you're trying to fit in holiday prep!
Ingredients:
2 lbs chicken breasts, boneless skinless
¼ cup cilantro
1 cup corn, frozen
2 garlic cloves, minced
1 jalapeno, seeded and minced
1 avocado
15 oz can white beans (cannellini or great northern), drained and rinsed
1 cup salsa verde
1 small yellow onion
2 cups chicken broth
1 tsp cumin
1 tsp chili powder
1 tsp hot sauce
Mozzarella cheese for garnish
Instructions:
In your slow cooker, add chicken, corn, salsa, onion, garlic, jalapeno, chicken broth, cumin, chili powder, hot sauce, and cilantro.  Lightly stir.
Cover and cook on low for 9-10 hours or high for 6-7 hours
Remove chicken from chili and shred.  Place shredded chicken back in slow cooker and stir to combine.
Serve topped with additional cilantro, mozzarella cheese, and avocado as desired.