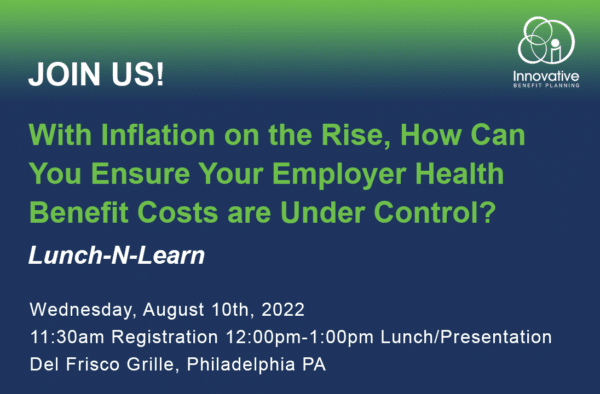 Innovative is thrilled to announce the first August event of the month: With Inflation on the Rise, How Can You Ensure Your Employer Health Benefit Costs are Under Control? Health insurance is a billion-dollar business with many inefficiencies and hidden revenue streams within it. In many ways, your employer sponsored health plan is funding it, which is impacting your costs. What we find is most employers have no idea how much waste and hidden revenue there is, causing you high costs and a broken plan.
During this seminar, you will learn the components causing the waste and how to uncover it within your plan. We will review several strategies and solutions available to middle market employers that you can begin to deploy to disrupt the system and begin to put money back in your pocket and your employees' pockets.
Learning objectives include:
Understand what is happening in the health insurance system and why
Uncover the inefficiencies and how the system works
Learn what strategies are available to you today to combat and reduce costs
Break down how the PBM market works
Understand costs differentials
How to improve the delivery and quality of care
How to properly steer quality of care
How to measure and identify your risk pool and make decisions based off of the data
HRCI/SHRM credit approved.
The Lunch-N-Learn will be held at Del Frisco's Grille in Philadelphia PA on August 10, 2022. Registration can be found here!
Registration is at 11:30am, followed by lunch and our presentation at 12:00pm-1:00pm.