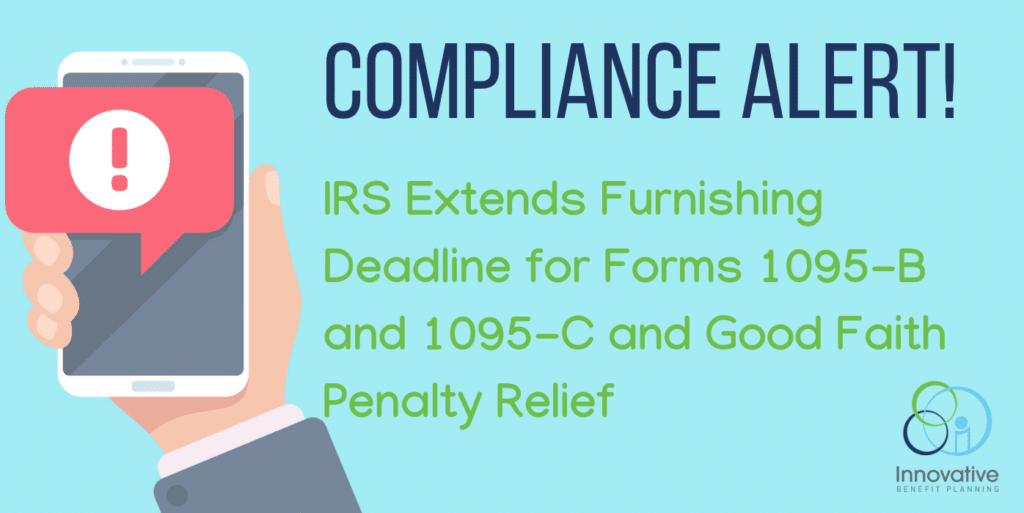 Yesterday afternoon, the IRS released Notice 2018-94, which announced an extension of the 2019 deadline for insurers and employers to furnish forms 1095-B and 1095-C to individuals. These forms, originally due January 31, 2019 are now due March 4, 2019.
Although the furnishing deadline has been extended, the IRS has not extended the deadline for filing forms 1094 and 1095 with the IRS. The filing deadlines are February 28, 2019 for paper filing and April 1, 2019 for electronic filing.
This notice also includes an extension of the  good faith penalty relief to 2018 reports due in 2019, which comes as a relief to many employers. The good faith relief can be applied to information required on the return or statement, including missing or inaccurate taxpayer ID numbers or dates of birth.
For more on proper ACA reporting, avoiding IRS penalties and your reporting responsibilities as an employer, register for one of our upcoming ACA Reporting Seminars here.