It all started with a vision.
In 1989, Terriann Procida and Mark Sulpizio had a vision. The pair wanted to build something special for the benefits management and financial services industry a company that was not only people-focused, but one that also looked to improve the industry as a whole. They wanted to create a company where both employer and employee could have the outcome they wanted. A true win-win.
Innovative Benefit Planning was founded on the premise of work ethic, integrity, credibility, and experience. It was fitting for two founders who believe the key to long-term relationships is doing what's right for people.
Running a people-focused business doesn't mean simply saying you focus on service. Actions matter. With Innovative, you'll know everyone on our team by name. But more than that, employee happiness, well-being, and engagement isn't just something that we see as a 'nice to have.' It's the very reason that you're hiring us.
At Innovative, we hold core beliefs that define how we conduct business. No matter the size of your business, your workforce, or your revenues, we will treat you the way you deserve to be treated: with integrity. We believe:
People come first.
In being an advocate for our clients.
In accountability.
Responsiveness is of utmost importance.
In Going Above and Beyond
In making the complex easy to understand.
The best way isn't the easy way.
Continually Improve.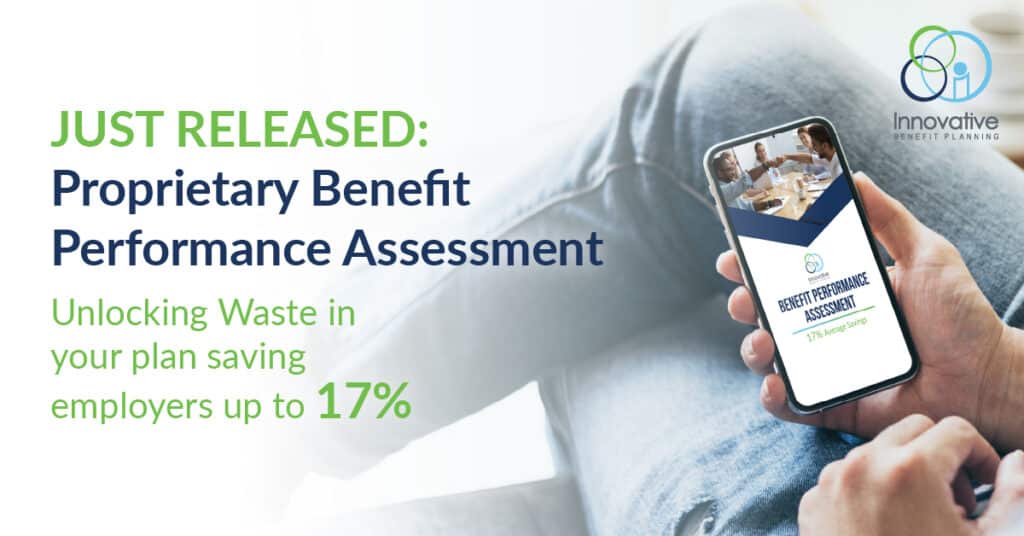 Now Available! 
Innovative's complimentary Benefit Performance Assessment shows employers how they can cut waste, take control of healthcare costs, and provide better service solutions. within an hour of your time we guarantee your confidence in your benefit plan will be restored!
Our actions define our company.
When it comes to your business, you wouldn't just trust anyone. That's why at Innovative, we pride ourselves on being a trusted source — and we show it by focusing on your goals and delivering value.
Your culture drives our work.
Doing what's right for people is the key to long-term relationships where everyone benefits. And, it's why our clients rest assured, knowing we always have their best interests at heart.
Expertise drives better outcomes.
At Innovative, we take pride in our expertise. We employ and partner with experts across the Benefits Planning and Financial Services industries so we can deliver the best results to our clients. And, our capabilities are reflective of the experts we have on staff in the fields of:
Employee Benefits
Retirement Plan Consulting
Wellness
HR Consulting