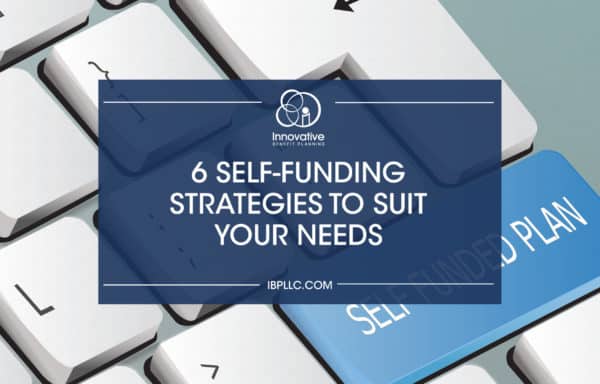 6 Self-Funding Strategies
Self-funding is nothing new as it has been a common form of health plan financing since 1974. Self-funding provides great flexibility with plan designs and provides freedom from most state laws. In fact, over 60% of US employees are covered under a self-insured medical plan. Under self-funded arrangements, the employer assumes all the risk of claims with backup protection from stop-loss coverage and retains the savings over fully insured. Employers partner with TPA and other vendors to provide claims administration, case management and network access. Employers with as many as 50 employees can consider self-funding, however we see employers with 100 or more participating in this funding arrangement.
Advantages and Benefits
The employer, which is also known as the plan sponsor in a self-funded arrangement, can determine the plan design that best suits the needs of their employees.
Regulatory is defined at federal only, not state.
The state premium tax is greatly reduced because the insurance premium for stop-loss coverage is much less than that of the fully insured counterparts.
Employers are able to retain healthcare spend if they have a good claims year, as they're not paying a fixed monthly cost to insurance carriers.
Strategies Under Self-Funding
Stop-loss features – can help your cashflow management and protect your overall liability.
Prescription drug carve out – you can obtain enhanced contracts saving between 20-40% of your prescription spend.
Wellness predictive modeling – can allow you to no longer look in the past, but to focus on the future.
Quality and transparency – steering members to top rated doctors and facilities, limiting exposure to high readmissions and infection rates.
Bundled pricing – maximizes savings on pre-negotiated elective medical services.
Reference-based pricing – flips the script and removes the network and bases pricing on a percentage of Medicare.
An employee benefits strategy is only good if it balances both the needs of your employees and your business.  If you want to learn more about these six advanced self-funded strategies, please contact Innovative Benefit Planning at info@ibpllc.com.