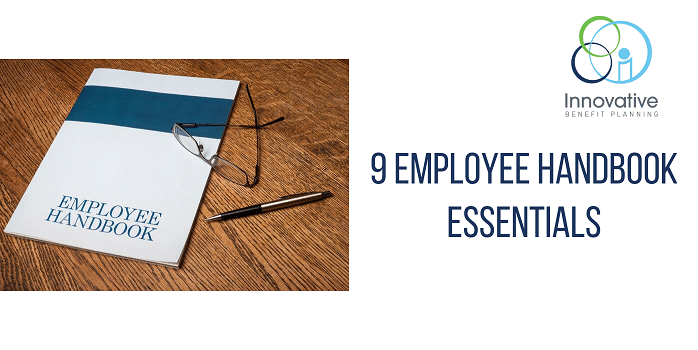 There are so many things that are essential to the employee handbook that it can be tough to know where to even start. We've got you covered. Below are 9 key components that every good employee handbook should include.
1. Introductory Statement
This statement introduces the handbook, describes the purpose of it, and includes the At-Will Disclaimer and General Disclaimer. The At-Will Disclaimer should describe what it means to be an at-will employee. The General Disclaimer should address the intentions of the handbook, the ability of the company to interpret it at its own discretion and the handbook's compliance with all applicable federal, state and local laws. It should also state that it is not a contractual document.
2. Equal Employment Opportunity Policy (EEOP)
Federally, this means different things for different types of employers, but most employers are prohibited from discriminating against an employee, a job applicant, a former employee or an applicant or participant in a training or apprenticeship program on the basis of race, color, creed, religion, sex (including pregnancy, gender identity, and sexual orientation), ancestry, national origin, veteran status, age (40 or older), physical or mental disability or genetic information. You can find more information regarding EEOP by visiting the U.S. Equal Employment Opportunity Commission's website here.
It is important to check your state and local laws regarding EEOP, as they may have greater protections than under federal law. For instance, New Jersey also protects marital status, domestic partnership or civil union status, affectional or sexual orientation, gender identity or expression, atypical hereditary cellular or blood trait, and mental or physical disability, including AIDS and HIV related illnesses.
3. Anti-Harassment and Anti-Discrimination Policies
State the company has zero tolerance and include samples of prohibited behavior. Make it clear that even though those behaviors might not be illegal, they are not appropriate for the workplace. Then, describe the complaint procedure with several avenues for reporting. Outline the investigation process and encourage employees to report any and all harassment. Assure them that the company will protect Confidentiality of Complaint to the extent possible but communicate that there is no guarantee it can remain confidential. Lastly, let them know they will not be subject to retaliation for lodging a complaint in good faith.
4. Employee Conduct
These include your company's rules of conduct, drug/alcohol testing and workplace rules, background check policy and duty to disclose, confidentiality policy, disciplinary policy, dress codes and your workplace violence and weapons policy. It is helpful to give clear examples and to include a notation that the list of rules of conduct is not all inclusive.
5. Payroll, Employee Benefits and Time Off
Information on timekeeping and reporting practices, overtime, pay periods, bonuses/commissions, deductions, salary adjustments should all have sections within the broad topic of compensation and time off.
In the employee benefits section, provide a quick summary of the benefits available and include a statement that the company reserves the right to modify or discontinue benefits at any time. Explain general eligibility requirements and that if benefits change, deductibles may change based on premium
You should also include policies regarding attendance, punctuality, vacation, personal days, sick days and accommodations (disability/religious). Describe the purposes for which time off can be used, whether it is accrued or granted, whether there is carry over, etc. Include policies regarding bereavement, jury duty and witness duty and make sure to cover both federal and state law regarding leave (FMLA, Military Leave, FLSA and any statutes specific to your state and local jurisdictions).
6. Privacy
Discuss medical privacy (HIPAA), confidential business information and computer/internet/technology issues. Let employees know that there is no expectation of privacy in their work email, telephone and workspace and it may be searched at any time. Touch on compensation information but remember you cannot prohibit discussion of wages as outlined in the National Labor Relations Act.
7. Technology and Equipment Use and Return
Include your company's social media policy, in reference to both their usage at and outside of work. These policies are specific to your company and should be written out in clear detail, so your employees know where you stand on these issues. Directly mention email, Internet, social media and mobile devices. In reference to the equipment you provide your employees with, state the equipment is property of the employer, include policies to guide proper use, care and return of property and the consequences if the equipment is damaged, lost or not returned.
8. Termination of Employee-Employer Relationship
Describe the protocol for termination of employment. If there is notice required, write it. Communicate whether an exit interview will be conducted and, if applicable, when. Provide information regarding COBRA, both federal and state. Let the employee know when their last paycheck will be issued, information about expense reimbursements, unused vacation and sick days, as well as severance pay. Explain how references will be handled moving forward and identify which department should handle this function.
10. Acknowledgment of Receipt
Last, but certainly not least, should be the Acknowledgement of Receipt. This is a spot for employees to formally acknowledge that they have read the handbook and understand what it means. The handbook is not a contract, meaning this Acknowledgement is not legally binding, but it will show that the employee was aware of company policies should any issue arise.
Innovative HR Consulting:
The Innovative Human Resources team partners with organizations to provide solutions to the exceedingly challenging demands of today's business environment. Our team develops a customized approach to suit your organization's needs. We provide you with support and solutions for:
Policy and employee handbook development
HR Compliance, Audits and Assessments
Compensation and rewards strategy
Harassment, discrimination, diversity and inclusion training for managers and employees
Navigating challenging HR and compliance issues
HR department outsourcing
Human capital and culture
To learn more, visit here.
*This communication is not intended to be exhaustive nor should any discussion or opinions be construed as legal advice. Readers should contact legal counsel for legal advice.