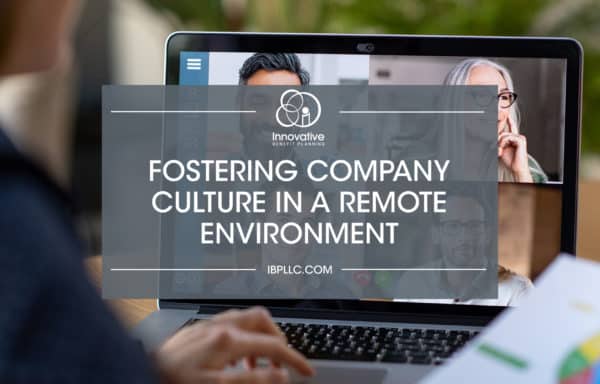 Fostering Company Culture in a Remote Environment
It has been a challenging year for all of us, to say the least. Many businesses were forced to make the move to a remote environment, while others have maintained in-person operations with serious restrictions on gatherings. While business as we know it has changed significantly since the beginning of the COVID-19 outbreak, there is one thing that has not: the human need for social interaction. No matter where your company is in this process, here are some ideas to re-build team engagement while working remotely.
Host a Virtual Game
Virtual games might feel overdone at this point but there are still plenty of ways to make them feel fresh! If you plan to host the game yourself, take advantage of the features available to you within the virtual meeting software you are using. For example, we've found that there is an increase in participation and engagement when we split people into teams and utilize the "breakout room" feature, which allows small-groups within a meeting to talk one-on-one for a set period of time. This is great for games like Pictionary or Minute to Win It. If you'd rather have someone else host the game, there are also a number of vendors offering their services for your own virtual game night.
Send Out "Employee Spotlights"
Create a get-to-know-you survey and send it out to your team to complete it. Ask lighthearted questions like, "Where is your favorite place to visit?" or "What does a perfect weekend look like to you?" You can also ask them to include pictures they have that coincide with their responses. You can then create PDFs for each employee with their answers and any pictures they send along. These can then be shared with your team on a set schedule. Everyone on the team will learn a little more about each other and they'll also get to see the things they have in common with one another.
Set Up "Coffee Dates"
At this point, your team might be all "zoomed out." One way to change things up is to switch your large virtual group sessions to small group meetings, or even one-on-one sessions. You can switch who is meeting each week and be flexible in meeting times. This provides employees the opportunity to interact with someone they might not talk to on a day to day basis.  It also allows team members that are in constant communication the opportunity to discuss topics less stressful than their workload. A safe, virtual format is maintained while allowing, allowing for a more personal connection than a large-group meeting.
Continue Celebrating the Milestones
Things might be different, but your team still has plenty to celebrate. Whether it's a work anniversary, a birthday, an engagement, a new baby, etc. – take a moment to acknowledge these milestones. You can plan something more extravagant, like host a virtual baby shower or send a "thank you" package to your team members for their career milestones. Another option is to organize something less expensive, yet just as thoughtful, like creating a Kudo Board for your team to leave nice messages for an employee. Finally, you may consider signing up for an e-card service, like American Greetings, to let your employees know you are thinking of them.
Whatever tools you choose to use to keep your employees engaged, make sure you are consistent and considerate of employee lifestyles and time constraints. Creating a great company culture always has its challenges but, so long as you remain innovative, adaptable, and persistent, you can accomplish this in any environment.
Innovative HR Consulting
The Innovative Human Resources team partners with organizations to provide solutions to the exceedingly challenging demands of today's business environment. Our team develops a customized approach to suit your organization's needs. We provide you with support and solutions for:
Policy and employee handbook development
HR Compliance, Audits, and Assessments
Compensation and rewards strategy
Harassment, discrimination, diversity and inclusion training for managers and employees
Navigating challenging HR and compliance issues
HR department outsourcing
Human capital and culture
To learn more, visit here.