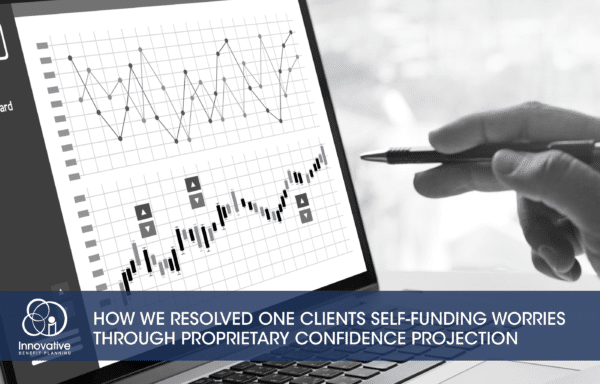 Client
Industry: Technology
Number of Employees: 240
Service Provided: Statistical risk analysis and probability projections.
Challenges
Our client had considered transitioning from fully insured to self-funding for several years. Although we projected the change would bring considerable savings, they remained concerned by the risk that the model might not perform as expected.
The company favored the predictable costs of a fully insured plan over the potential highs and lows of variable costs accompanying a self-insured plan.
Our client regularly buys companies, holds them for several years, and then sells them. They were particularly concerned about protecting themselves from trailing claims liabilities after each sale closed.
Their fully insured plan carried hidden revenue streams, added costs, and waste that can be removed through self-funding.
Solutions
We used Innovative's proprietary tools to create a feasibility study showing the projected costs and benefits of moving from a fully-insured to a self-funded model.
Even with the projection, knowing the client still had concerns, the team developed new techniques to perform additional statistical analysis. We used a wide range of potential costs to calculate the probability the plan would deliver the expected benefits under various scenarios.
In addition, our team showed the client how to build a reserve fund in advance to cover trailing claims after the acquisition is sold.
Results
The additional detailed projections, showing extremely high probabilities that self-funding would deliver substantial savings in any scenario, addressed the client's risk concerns. Providing them with the additional confidence they needed to move forward.
Our analysis helped them understand what they were getting into, what the risks were, and what the benefits were so they could convert to self-funding with their eyes wide open.
The client reduced expenditures by 16% through self-funding.
In this case, the client was satisfied in a fully-insured model and would have stayed there due to their concerns if we didn't go the extra step to secure their confidence. Clients often ask why we encourage and take the extra time to educate and show them the confidence needed to move to self-funded plans. "Do you make more money?" No, it's the same! If the numbers make sense, we feel it provides the best solution to help them save money over time and we're passionate about disrupting the system. It also provides more flexibility to pursue different strategies in the future and get better data. It's an absolute win.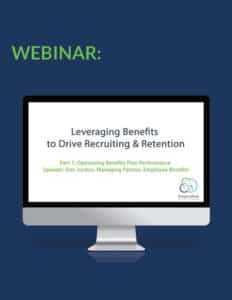 Part 1: Optimizing Benefits
Pla
n
Performance
Now more than ever, this tight labor market underscores the importance of having a solid benefits package to help companies recruit and retain employees. Download Part 1 of our webinar now to learn about optimizing benefit plan performance.