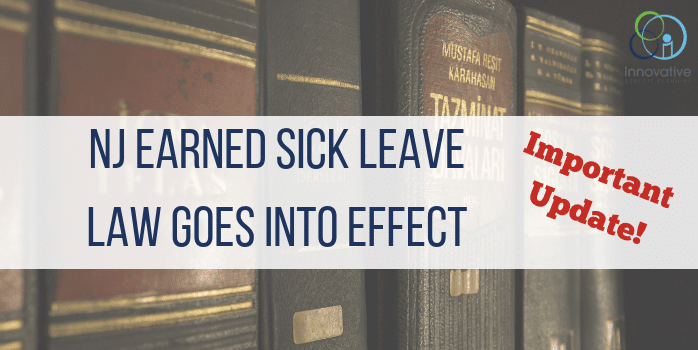 In yesterday's blog post, we discussed the New Jersey Earned Sick Leave Law, which went into effect this Monday, October 29th.  For more on the specifics of the law, click here.  In addition to the employer obligations outlined in the previous post, all employers with employees working in New Jersey must post the New Jersey Department of Labor's notice, in a conspicuous place at each of your work locations and provide employees with a written copy of the notification within 30 days of its issuance, by November 29th, 2018.
Here is a poster that has the information from the NJ DOL. The wording can be edited and copied to use as an official, written notification to all of your NJ employees.
If you have any questions regarding this law and your obligations as an employer, please contact us here.