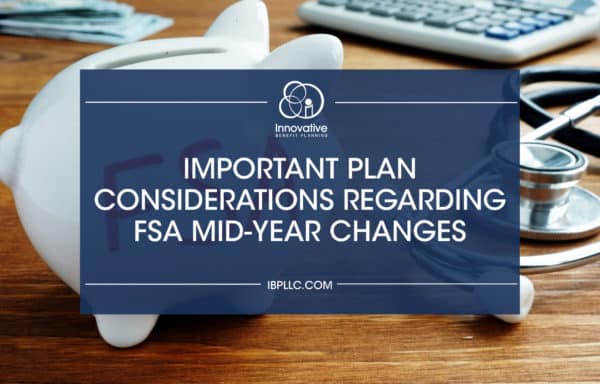 Important Plan Considerations Regarding FSA Mid-Year Changes
As you are aware, in order to provide additional relief to Americans during these challenging times, the IRS released Notice 2020-29 and 2020-33. These notices provided new relaxed rules for 2020 that affected Health Flexible Spending Accounts (FSAs).
As a reminder if you have allowed employees to make changes mid year, please be aware of the following:
Making Changes to Elections:
Enrollees will be unable to elect less than what they have used or contributed, whatever amount is greater.
Enrollees who stop their contributions will retain access to funds in their account via their debit card.
If any funds are leftover at the end of the year these will be eligible for any applicable grace period or carry over.
Important Plan Consideration: Please note reducing future deductions to $0 is different than terminating a member's plan. An active employee who chooses to "terminate" their plan will lose their ability to incur claims against any remaining funds in their account. Funds will be only available via the run out provisions for claims incurred while the member was an active participant in the plan.