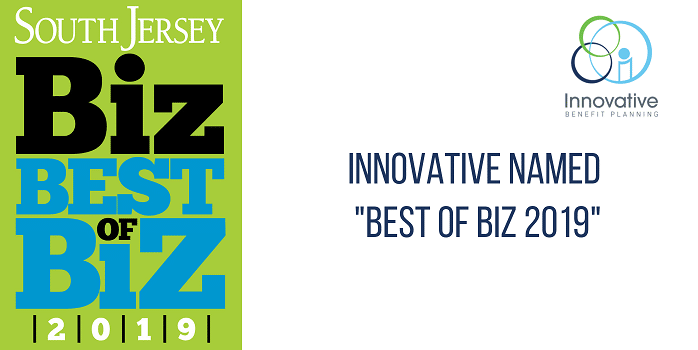 Innovative Benefit Planning has been named by South Jersey Biz, as one of their 2019 Best of Biz recipients. The Best of Biz award recognizes 102 of region's most esteemed service providers and we are proud to say that Innovative has been selected for their "Employee Benefits" category.
According to South Jersey Biz, "The past few months were quite busy as we spent hours researching businesses from all over the region, as well as counting your votes for our annual Best of Biz−and your voices were heard. From banking, construction, law firms and real estate to education, engineering, IT Support and staffing agencies to name a few, we listed companies that are not only the best at what they do, they are trustworthy and respected in their fields."
At Innovative, we strive to go above and beyond for our clients to deliver the best results possible so it's an honor to be recognized among such a distinguished group of companies.
Please join us in congratulating all the worthy recipients! Click here to see a full list of the companies that were recognized.