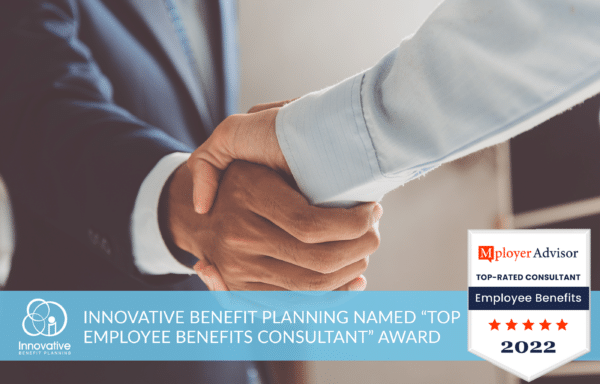 Innovative Benefit Planning is honored to be recognized by Mployer Advisor as a winner of their "Top Employee Benefits Consultants" Awards for 2022.
The program evaluates brokers based on breadth and depth of experience across employer industries, sizes, insurance products, and employer reviews. Innovative was recognized as a broker that demonstrate market-leading competencies and a proven track record of success among employers, insurance providers, and peers. Winners were chosen based on exceptional online reviews, a high M Score rating, historical data, and demonstrated business experience.
"The team at Mployer Advisor is proud to honor this group of top insurance consultants as part of the 2022 class for our second annual Top Employee Benefits Consultant Awards. Employer-sponsored healthcare and benefits cover over 150M+ Americans. Who an employer selects as their benefit advisor has more impact on cost and quality than who they choose as the insurance carrier" said Brian Freeman, the Founder and CEO of Mployer Advisor.
Innovative would like to congratulate all other Top Employee Benefits recipients for their success in the benefits industry, as well as thank Mployer Advisor for this esteemed recognition. We also would like to say thank you to each valued client for your continued loyalty and trust; we are grateful for your business and proud to be your partner.
Here at Innovative, we have built a ground-breaking process that shows employers how they can eliminate waste and reduce costs, SAVING THEM ON AVERAGE 17%.