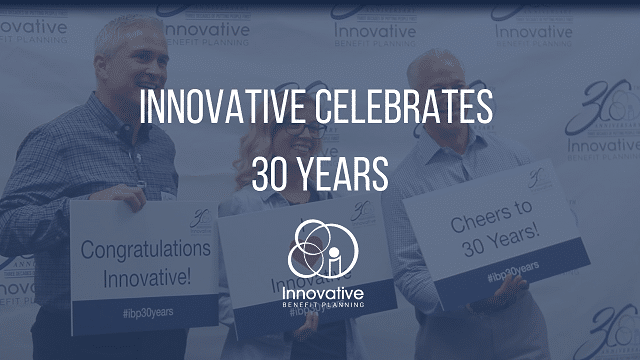 Before 2019 came to an end, Innovative Benefit Planning had to officially celebrate our 30 Year anniversary, and we certainly didn't get here alone. On July 24th, our employees, partners and clients, came together to enjoy food trucks, music, and memories from over the years. The afternoon was filled with reminiscing, congratulations, and appreciation.
Watch this video to see the highlights from the day, including well wishes and all-time favorite memories from the Innovative team.
Whether you have joined us from the beginning or just this year, you have all played an integral role in our success and we genuinely appreciate each of you.