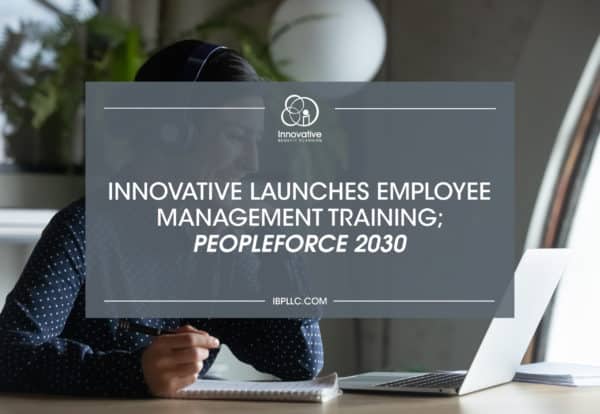 Innovative Launches Employee Management Training; PeopleForce 2030
Innovative Benefit Planning, LLC is excited to launch PeopleForce 2030, a three-part employee training series consisting of facilitated and interactive 90-minute sessions that discuss leadership competencies including "Interpersonal Savvy", "Dealing with Ambiguity", and "Building Resilience". Whether your employees are charged with leading and managing people or managing work processes, the skills required to do so in today's business environments have continued to evolve as quickly as the business itself.
These three training sessions are designed to help managers within your organization build meaningful relationships, make collaborative decisions, and show up as authentic leaders.  Each session builds upon the next – and even includes some "homework" that attendees can complete to both prepare for the next session and to engender discussions within their teams.
Bring this 3-Part management training series to your organization virtually, coordinated around your organization's calendar.  Find more details and request a proposal here.