On May 12th, 2022 Innovative Benefit Planning hosted the 3rd Annual Well-Being @ Work Summit, an event dedicated to making workplaces healthier, at the Adventure Aquarium in Camden, NJ! 
The morning started out on the right foot with complimentary biometric screenings and breakfast during registration, while attendees also had time to visit with vendors. Attendees received a "registration bag" which included a "Mental Health Matters", promotional items from sponsors such as portable chargers, toothbrushes, stress balls, chip clips, and more.  The event had a wonderful turnout, including HR professionals, C-Suite decision-makers, health and well-being professionals and top well-being vendors in the industry.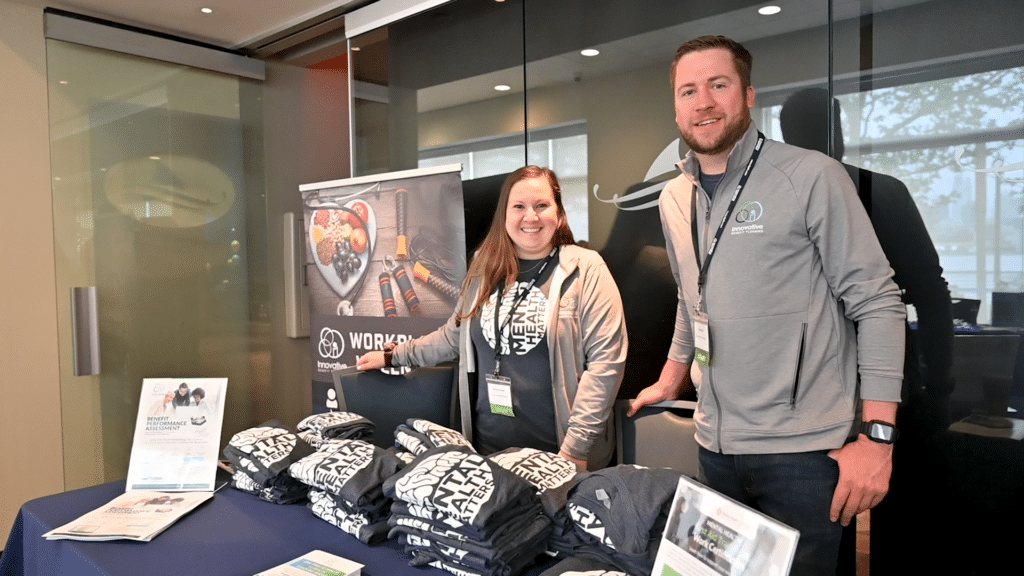 "Awakening Well-Being in the Workplace Through a Justice and Healing Centered Lens"
Following registration, Innovative kicked off the day's presentations with opening remarks and the morning speaker, Alisha DeLorenzo, Owner at Living YES.  DeLorenzo is a human connection expert working with individuals, communities and organizations across the globe to awaken their healing potential. She successfully connected with attendees on a very emotional level from the start of her presentation.  She helped individuals to understand the role self-awareness plays in leadership, as well as practices that support healing mind, body and spirit. She discussed the role that physical activity, hydration, sleep, and nutrition play in our well-being and how employers can help employees achieve the 5 key components of to well-being.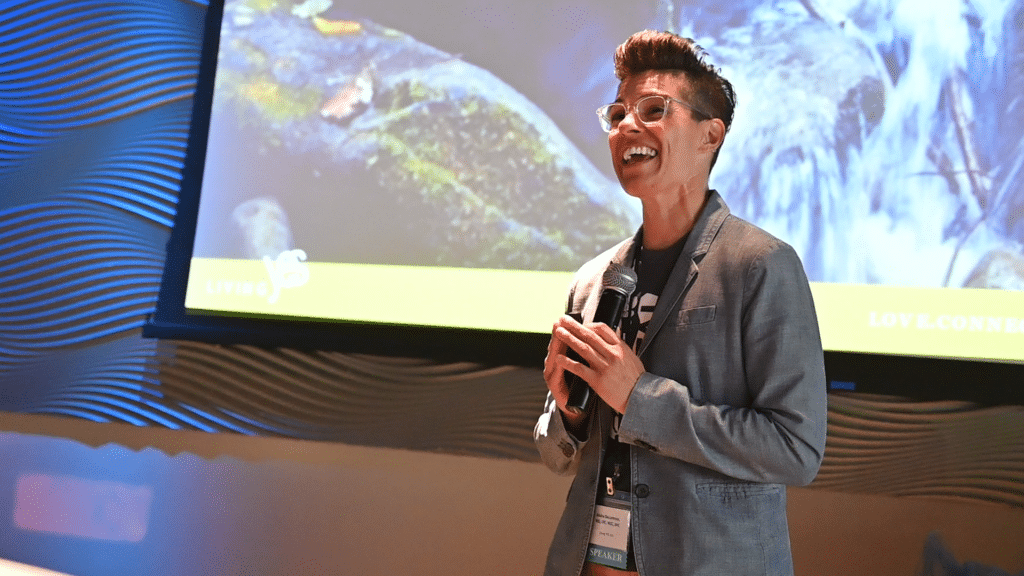 Breakout Session
One of the biggest advantages of having this event at Adventure Aquarium was the ability to maximize the experience with a breakout session.  There were 2 presentations for attendees to choose from during the breakout.  Each topic was different, allowing attendees to choose which topic would best fit their organizational needs. 
Teresa Vincent, Product Manager at Nova Healthcare, joined this group to discuss how to properly integrate mindfulness in the workplace. She reviewed a case study in regards to her organization and how they implemented mindfulness into their workplace. She went on to explain how often they offer their program to employees, what the employees reactions have been and the positive impact it has made, and she even practiced hands-on breathing techniques with attendees.
At the same time, Joni Dolce, Assistant Professor at Rutgers University, discussed workplace mental health in relation to acceptance and increased productivity. Similar to Teresa, Joni began her presentation with hands-on breathing techniques. She then went onto explain the impact that mental illness can have in the workplace and ways in which employers can support their employees. This included reviewing the ways that mental health conditions and lack of support can impact workforces.  She took a deep dive into absenteeism, attitudes and behaviors that are commonly seen in workforces struggling with mental health, and how to improve relationships in the workplace.  Attendees even had the opportunity to share their workplace experiences on how mental health challenges affect their employees, especially "presenteeism" where employees show up at work but are not fully engaged.  They agreed that respecting employees as individuals and integrating their uniqueness goes a long way in return to work and retention practices. She also provided some valuable tips for connecting with employees on leave in order to improve return and retention rates.
"How to Lead with Intention & Influence"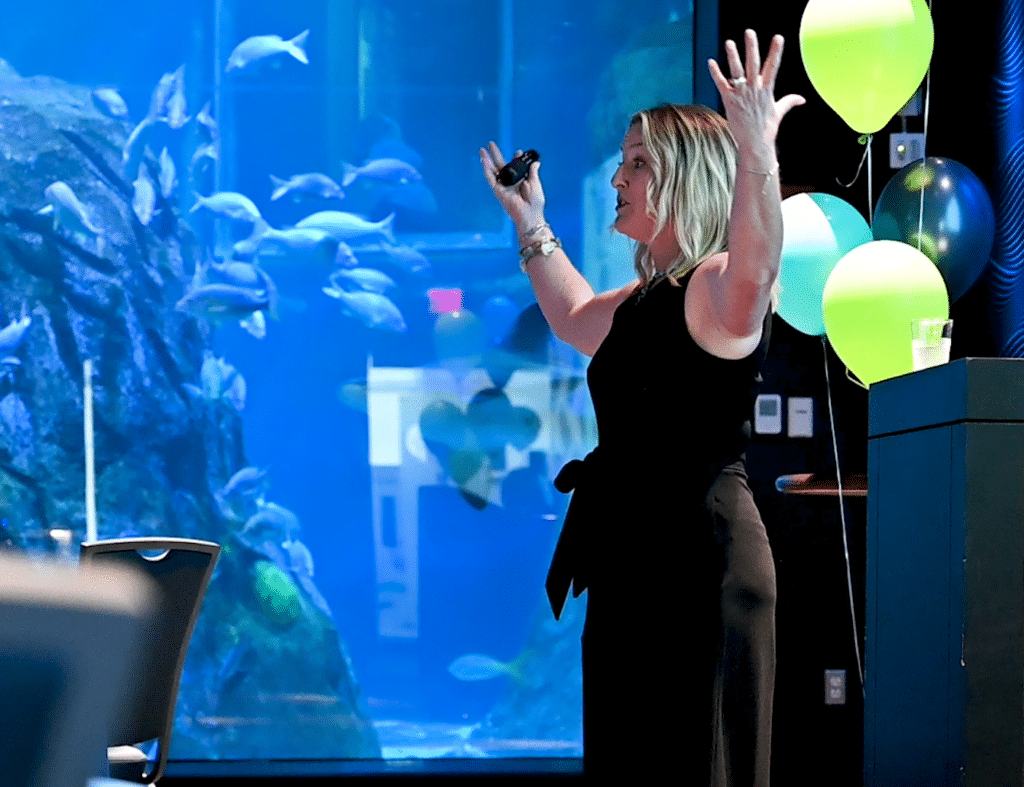 Following lunch, attendees had the opportunity to attend our keynote session presented by Kate Siano, the Principal of Spark Possibility.  She started out her session by defining the meaning of happiness as feeling of contentment or showing pleasure.  This ultimately set the stage for her main topic on how to lead with intention and influence. In this engaging session, participants specifically covered:
Understanding Self Awareness, Self Regulation, and Self Concept
Resilience Building Capacity
The process of Setting the Intention
Types of mindfulness practices
Types of meditation practices, including a powerful guided "tapping" technique all participates took part in!
How to Control Mindset Management
And last, how employers can lead with influence.
We couldn't have a Wellness Summit without a little fun! Innovative put together a friendly competition for attendees to win some fun prizes while learning from vendors! .  Attendees received Bingo cards filled with our vendor logos, giving them the opportunity to visit each booth to mark off their player card. Players were immediately hooked and were excited to win.  The goal was to fill up their entire board to be entered into a raffle. Our 4 raffle prizes consisted of an Air Fryer, Apple Airpods, an Apple Watch, and a Nutribullet.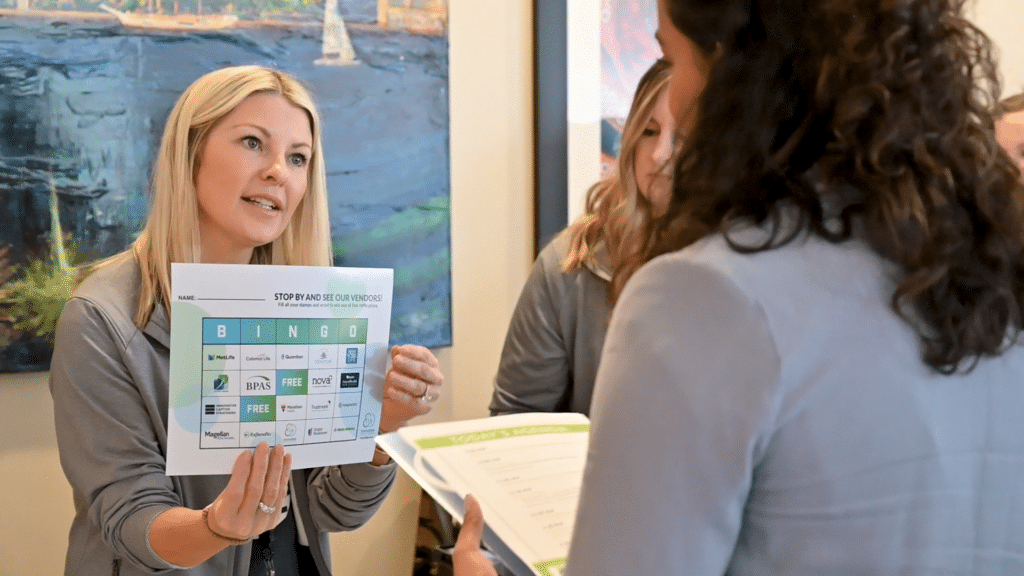 Thank You to Our Sponsors
We would like to extend a huge thank you to our sponsors that helped make this event so great.
Platinum: BPAS, Colonial life, Marathon Health, Magellan Healthcare, New York Life
Gold: United Healthcare, AmeriHealth, RxBenefits, Quantum Health Solutions
Silver: Trustmakr, Nova Healthcare, MetLife, Delta Dental, imagine360, HM Insurance Group, Guardian, Innovative Captive Strategies
Innovative's 3rd Annual Well-Being @ Work Summit was a great success! If you joined us on the day of the event, thank you! We look forward to next year. Please check out our other events here.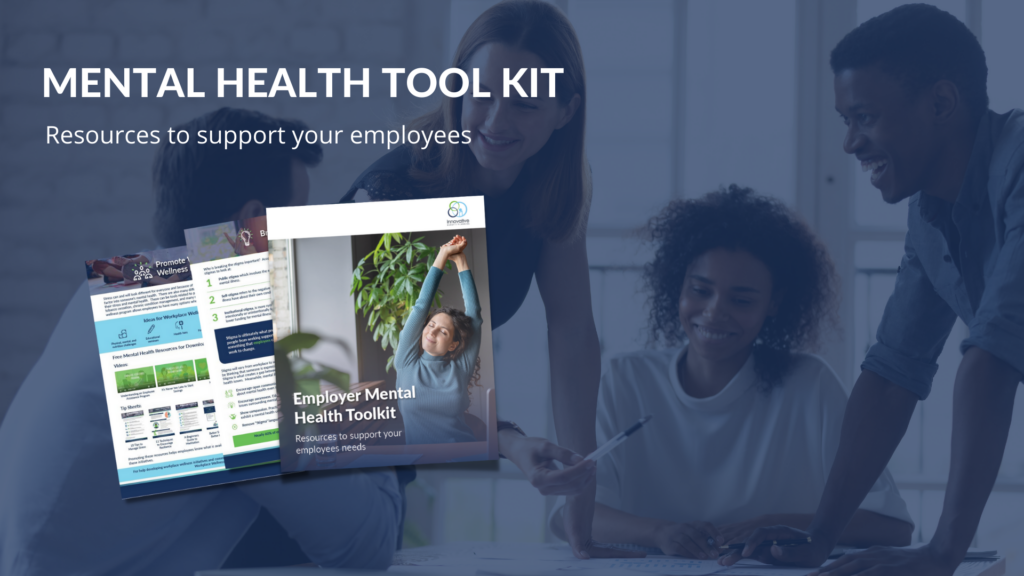 12 Page Guide to Assist Employers in Addressing Mental Health in the Workplace
It's no secret that work-related factors, especially during the pandemic, are impacting employee's mental health. Download our tool kit for ideas and solutions to support and promote mental health in the workplace including an action plan to train front line managers.