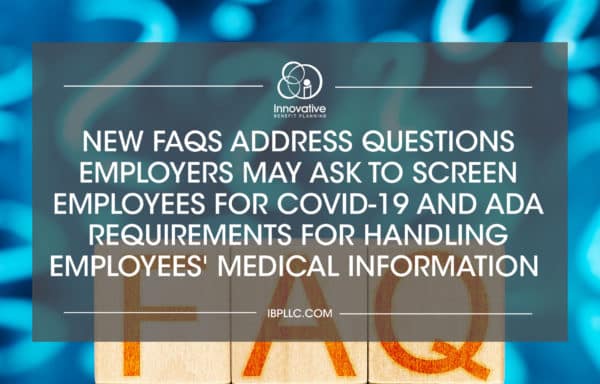 New FAQs Address Questions Employers May Ask to Screen Employees for COVID-19 and ADA Requirements for Handling Employees' Medical Information 
On Sept. 8, 2020, U.S. Equal Employment Opportunity Commission (EEOC) issued additional answers to frequently asked questions (FAQs) about how employers should comply with the Americans with Disabilities Act (ADA) during the coronavirus / COVID-19 pandemic. The additional FAQs, which address the types of information employers may or may not require from employees, how employers must handle employees' medical information and other ADA issues, were added to guidance that the EEOC originally issued on March 18 and updated in April, May and June 2020. The existing guidance also addresses workplace accommodations, medical exams and other ADA-related issues.
Please contact us with any questions!