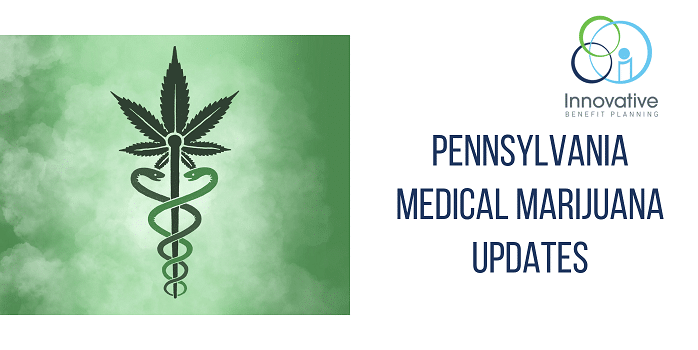 Effective July 20, 2019, Pennsylvania will recognize anxiety and Tourette Syndrome as serious medical conditions in the medical marijuana program.   The Pennsylvania Department of Health stated that the decision came after a research-based recommendation by the state's Medical Marijuana Advisory Board, followed by Health Secretary Rachel Levine's careful review of the medical literature available about the conditions.
You can read more in Pennsylvania's press release: https://www.media.pa.gov/Pages/Health-Details.aspx?newsid=620
The Pennsylvania Medical Marijuana Act allows individuals with a serious medical condition to receive a certification to use medical marijuana obtained from a licensed dispensary in the Commonwealth. Employers need to be familiar with the Act and prepared to properly manage employees at the worksite that are certified to use medical marijuana.
The Act provides protections for employees certified to use medical marijuana and in particular, it prohibits employers from discriminating or taking an adverse action against an employee "solely on the basis of the employee's status as an individual who is certified to use medical marijuana." Employers, however, are not required to accommodate an employee's possession or use of marijuana on its premises under the Act. Employers may discipline an employee found to be under the influence of medical marijuana in the workplace. Additionally, the Act allows employers to prohibit employees from completing tasks that the employer deems life-threatening or which pose a public health or safety risk while the employee is under the influence.
Employers should review their handbook policies, specifically anti-discrimination and drug testing policies, to ensure they are complying with the applicable medical marijuana law.