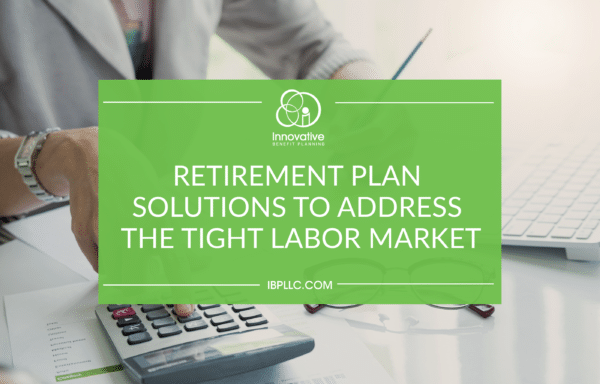 Employers who face staffing challenges in the current worker-driven labor market are implementing innovative retirement plan solutions to help them recruit new candidates and retain experienced personnel.
Over the past two years, organizations have lost millions of valued team members as the Great Resignation and the Great Retirement boosted turnover. Filling those positions means competing in a tight labor market where high-demand candidates have the upper hand.
One way companies can better compete in this challenging environment is by leveraging options within and outside of their retirement plans to support recruiting and retention. Here are several strategies that can strengthen your initiatives to recruit strong candidates and keep them in place for years to come.
Paying Signing Bonuses Via Their Retirement Plan
Using signing bonuses to attract new employees is a proven strategy. However, some employers also encourage retention by earmarking some portion of those bonuses as contributions to their retirement plans These contributions can be designed to vest over several years' time, creating an incentive to stay and making it more costly for a competitor to convince them to leave. If new hires leave the company before they are fully vested, they only receive a specified percentage of the full bonus. Any unpaid balance remains in the company's retirement plan.
Employee Bonuses As Retirement Plan Contributions
Plan providers can also structure bonuses for existing employees as contributions to their retirement plans. As with new hires, multi-year vesting schedules give employees more incentive to stay at the company until bonuses are fully vested. IRS rules require that qualified plan contributions must vest no later than six years, but some employers offer shorter vesting periods to provide a competitive edge. Plan sponsors can work with their record-keepers or consultants such as Innovative to amend current plan options or set up new plans to incorporate bonuses.
Student Loan Solutions
As employees struggle with student debt, more companies are helping employees pay off their student debt. In a typical scenario, a company might pay $200 directly to a lender while the employee pays $200 each month. However, if employees leave, any employer loan payments are retained by the lender. As a result, companies are diverting those loan payments from lenders to their retirement plans, where they fall under the plan's vesting schedules. The employee would now pay $400 per month towards their student loan while the company would then contribute their share of the loan payment to their retirement plan. As in previous examples, any unvested funds would remain in the retirement plan.

Outsourcing With A 3(16) Fiduciary.
Plan sponsors with turnover or hiring challenges may not have enough staff to focus on the daily administration of their retirement plans. A 3(16) administrative fiduciary can take much of the administrative responsibility for companies and help ensure compliance with the various IRS and DOL regulations. This approach allows employers to transfer some plan administration liability to a third party. If you would like to review a service comparison of the various 3(16) providers, please contact Innovative.
These are just a few retirement plan strategies that companies can use to help attract and retain employees. If you are interested in learning more about how these strategies can help you in the battle for talent, please feel free to contact our office here.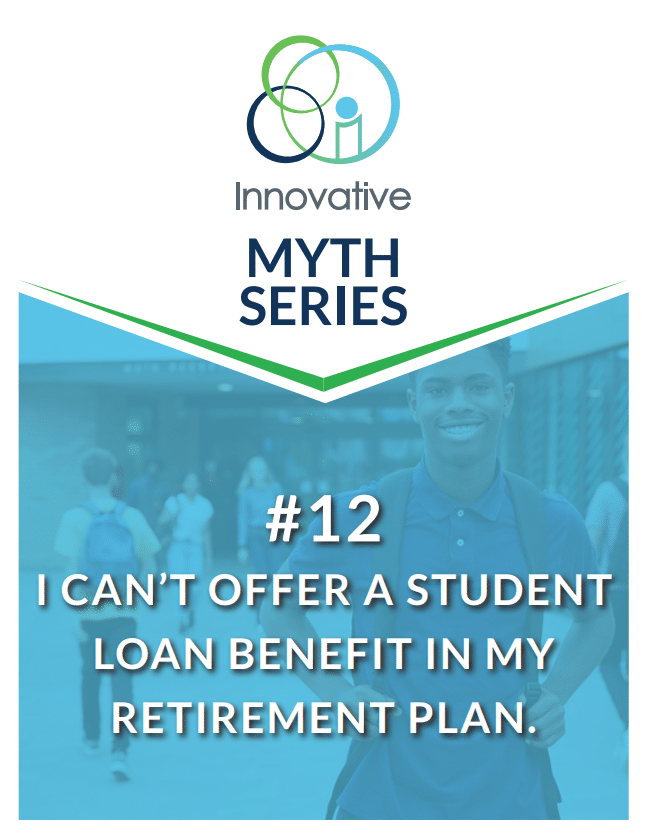 Case Study: I Can't Offer A Student Loan Benefit in my Retirement Plan
While current student loan repayment programs can relieve financial stress, they do not offer tax benefits to employees. However, a IRS Private Letter Ruling allowing a major pharmaceutical company to add loan repayment benefits to its 401(k) plan has sparked interest in this approach. Download our exclusive series on how you can include this in your plan!