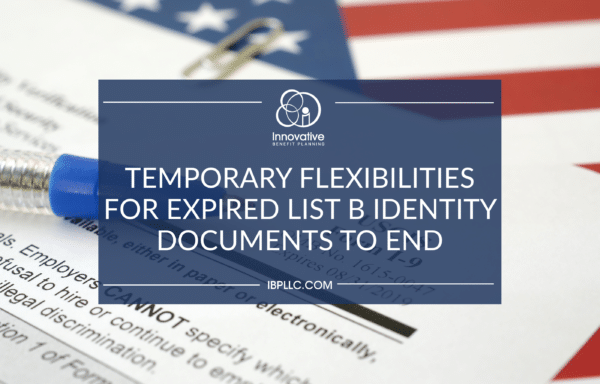 In May 2020, the Department of Homeland Security (DHS) instituted a temporary policy which allowed employees to present expired List B identification documents for I-9 purposes. As a reminder, Form I-9 is used to verify the identity and employment authorization of individuals hired for employment in the United States. This relief was temporary and initiated as a means to lessen some of the burdens imposed on issuing authorities as they struggled to timely renew documents in the early stages of the COVID-19 pandemic.
Starting May 1, 2022, employers will no longer be able to accept expired identification documents when verifying employee work eligibility for Form I-9. Employers who accepted expired documents between May 1, 2020 and April 30, 2022 will be required to update the Form I-9 of current employees with an unexpired document by July 31, 2022. Acceptable documentation includes a renewed version of the previously presented expired List B document, a different unexpired List B document or an unexpired List A document (i.e., U.S. passport). The document must establish both identity and work authorization. Note: if an employee is no longer employed by the company, no additional action is required for the employer.
Additionally, this announcement does not address the flexibility around virtual inspection of Form I-9 documents, which was also established in response to COVID-19. Under this guidance, exclusively remote employees are exempt from the physical inspection requirements associated with Form I-9 until non-remote employment is undertaken, or new guidance around the requirements has been issued. Currently this guidance is set to expire April 30, 2022; however, DHS has taken steps to evaluate if this policy should be made permanent. Additional guidance is pending but employers using virtual inspection methods should prepare to revert back to pre-COVID-19 operations and begin in-person inspections of identification documents.
For additional information, the full DHS release can be found here.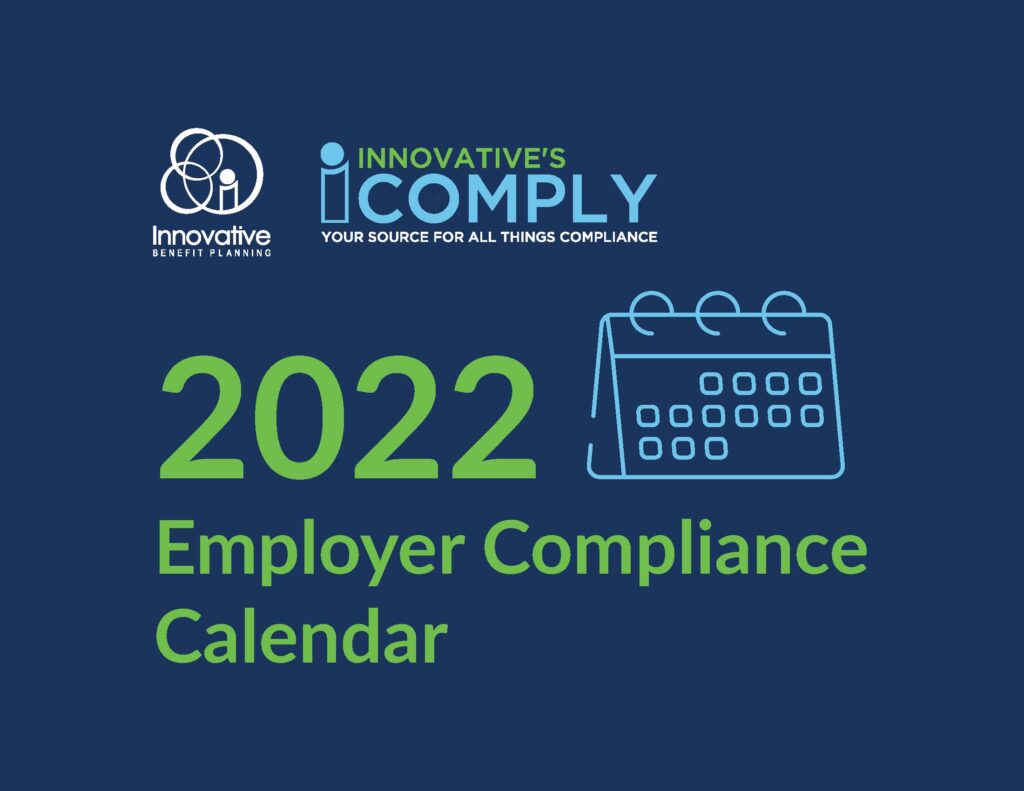 2022 Employer Compliance Calendar
Are you finding it difficult to keep up with the constant changes in the compliance landscape? We understand that HR professionals have other important items on their plate so we have put together a 17 page calendar that will insure employers are meeting deadlines to remain compliant in the workplace. Click below to download our calendar!