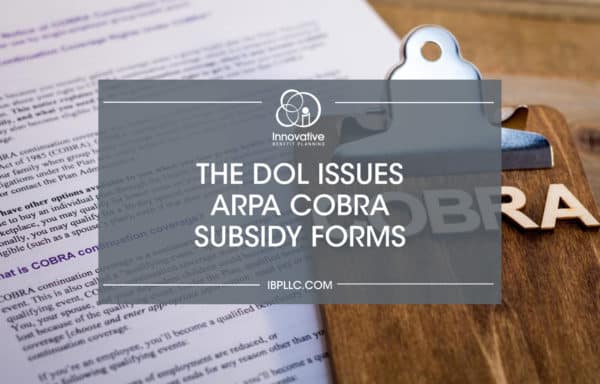 The DOL Issues ARPA COBRA Subsidy Forms
On April 7, 2021, the Department of Labor (DOL) issued the much awaited COBRA Model Notices required under the American Rescue Plan Act of 2021 (ARPA), implementing the 100% COBRA Subsidy for eligible individuals. In order to assist plan sponsors with implementing the subsidy as required under the ARPA, the DOL has established a dedicated COBRA Subsidy web page. Additionally, FAQs are available here.
Model Notices:
Please review our latest blog on the COBRA Subsidy.
If you have any questions, please contact your Innovative account team or contact us at icomply@ibpllc.com.