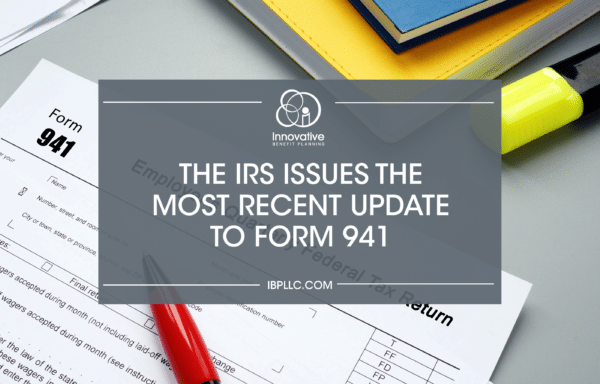 The IRS Issues the Most Recent Update to Form 941
On June 24, 2021, the Internal Revenue Service issued the most recent update to Form 941, the Employer's Quarterly Federal Tax Return. The form has several new lines added to obtain credits for the COBRA subsidies offered under the American Rescue Plan Act (ARPA). Employers should be using this new revision for filings in the second quarter, due by August 2, 2021.
Additionally, some revisions have been made to align Form 941 with the extension and amendments made to the Emergency Paid Family Sick Leave and Extended FMLA provisions included in ARPA. Employers should discard any unused Form 941 with revision dates earlier than June 2021.
The new Form 941 may be downloaded here.
If you have any questions, please contact us at icomply@ibpllc.com.
This Compliance communication is not intended to be exhaustive nor should any discussion or opinions be construed as legal advice.
Readers should contact legal counsel for legal advice.