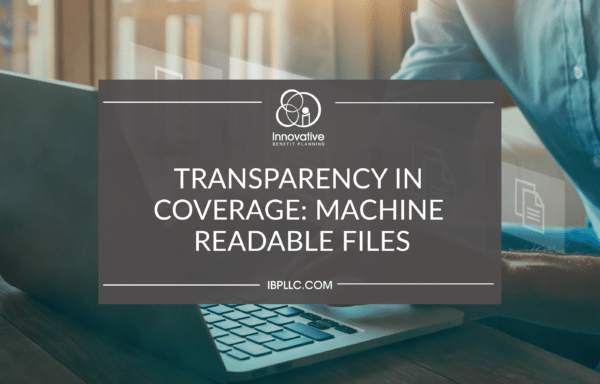 July 1, 2022, marks the effective date for plans and issuers to begin posting two Machine-Readable Files (MRF) links to a public website so individuals can readily learn their in-network group health plan costs, as well as historical paid amounts for out-of-network services. Ahead of this deadline, plans and issuers should have communicated with plan sponsors the location of the link and how they can access the information associated with the link. Each MRF must use a non-proprietary, open format to be identified in technical implementation guidance, i.e., JSON, XML, etc. Carriers providing files in PDF format are not in compliance with the required standards.
Below are some highlights and next steps for plan sponsors that may be helpful as they continue to navigate this new requirement and make efforts to ensure compliance.
Purpose and Intent
The machine-readable files requirement is part of a broader effort to achieve overall pricing transparency in healthcare. These rules are applicable to both fully insured and self-insured health plans and will be rolled out in two phases. Note: The date for posting the MRF associated with prescription drugs has been delayed indefinitely until further rulemaking.
Discoverability
The rules define machine-readable files as "a digital representation of data or information in a file that can be imported or read by a computer system for further processing without human intervention." Further, the files must be able to be imported or read by a computer system without resulting in alternations to the ways data and commands are presented within the file. Files need to be made available to the public without restrictions, such as a password or a user account. The goal is for the files to be search engine accessible and discoverable for everyone, not just employees of the organization, so simply housing the files on the company's intranet site is not sufficient. One of the rationales for this is the Departments believe this information will assist health care regulators in their duties to oversee issuers and design / maintain sustainable health care programs. With that said, the Departments have acknowledged that companies are going to have a better understanding of their overall website usage and traffic. Therefore, the Departments are allowing plans and issuers flexibility to publish the files in the locations of their choosing based upon the knowledge.
When to Disclose
Plans with plan or policy years between January 1, 2022 and July 1, 2022 should post MRFs by July 1, 2022
Plans with plan or policy years beginning after July 1, 2022 should post MRFs in the first month of the plan year
Next Steps
Plan sponsors should have already received the files and/or links to the files from their carriers. Self-funded plan sponsors should continue to work with their internal IT departments in order to ensure the links to the files are posted appropriately once they have received them from their insurance carriers. Fully insured plans are able to rely on their carrier to supply and host the MRFs on their behalf. With this in mind, fully insured plans are still required to be prepared to provide the link to the carrier's site upon request. Regardless of whether the plan is self or fully funded, the plan sponsor should have confirmation from their carriers that the carrier will remain in compliance with the regulations. In some cases, it may be necessary to amend contracts and/or plan documents to ensure the plan is protected in the event of litigation or audit associated with these requirements. Plans should be prepared to maintain documentation of their carrier's intent to comply with the requirements.
For additional information, please see our Compliance Advisor here.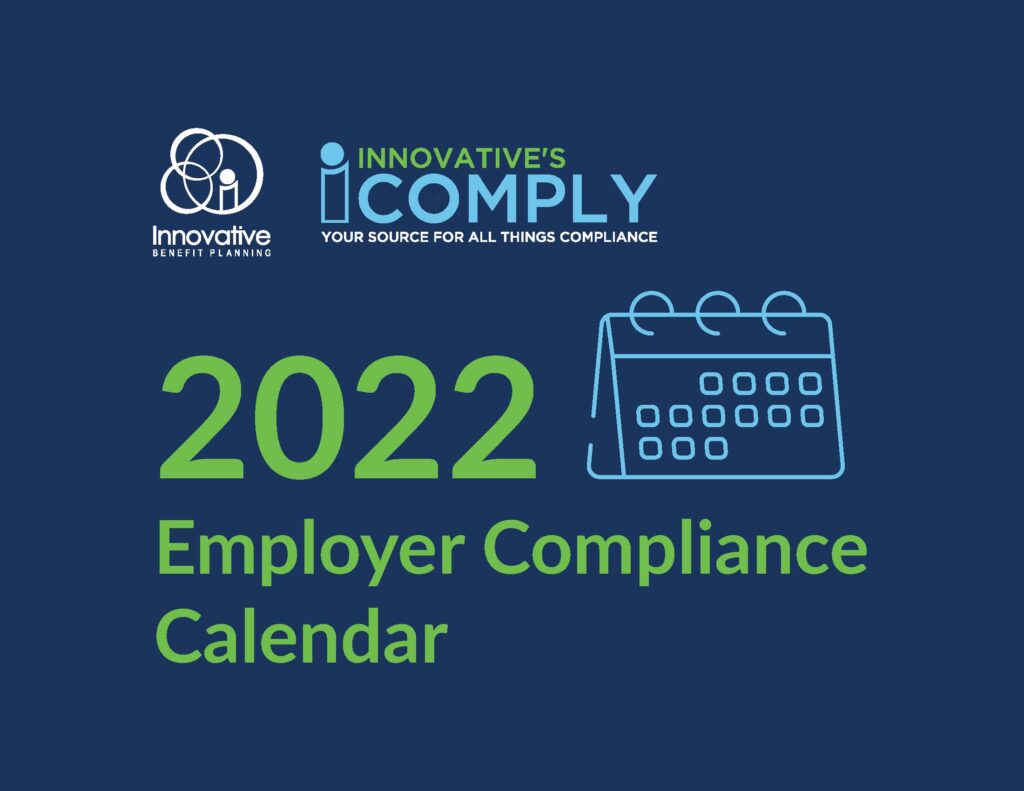 2022 Employer Compliance Calendar
Are you finding it difficult to keep up with the constant changes in the compliance landscape? We understand that HR professionals have other important items on their plate so we have put together a 17 page calendar that will insure employers are meeting deadlines to remain compliant in the workplace. Click below to download our calendar!