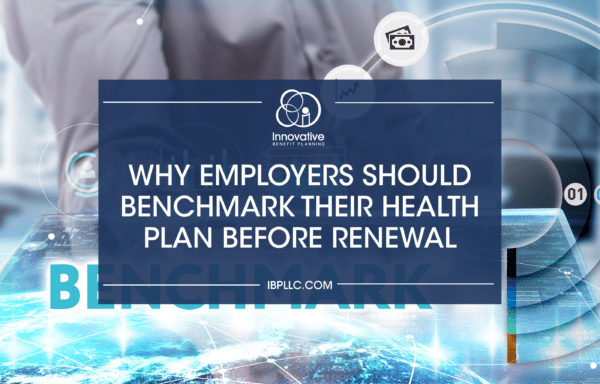 Why Employers Should Benchmark Their Health Plan Before Renewal
Benchmarking your health plan during renewal ensures that the benefits being offered continue to be a right fit for the company and employees based on data-driven decisions. On the other hand, a poorly planned renewal done in the dark can cause unnecessary expenses for the company. These worst-case scenarios are preventable by benchmarking your health plan so you can evaluate your employee benefits and see how they measure up to your peers.
So why should employers benchmark their health plan offerings prior to renewal? There are two reasons why benchmarking is advantageous: cost savings and data-driven decisions.
With benchmarking, your business can see if your costs are in line within your industry, size, region, and State (and implement cost-containment strategies if needed) and optimize your health plans for the long-term so they remain competitive.
Benchmarking allows you to answer questions such as:
Are your company premiums above or below the norm?
Are the levels of contribution you require your employees to pay in line with your competitors?
Are co-pays, deductibles, coinsurance, and out-of-pocket maximums for your plans in line with averages for your geography, industry, and size?
How do your annual premium increases compare with other employers in your area?
How do your prescription drug benefits compare?
Are you in step with cost-containment strategies being implemented successfully by other companies in your industry?
By comparing your plan to others in the same state, industry, and size, you will take the blindfold off and have a roadmap for renewal planning this year. And then after making any plan design changes and your benefits are better than others, you'll have powerful talking points when communicating with your employees or potential employees.
How Innovative Benefit Planning Can Help:
At Innovative Benefit Planning, we work with United Benefit Advisors to conduct the nation's largest and most comprehensive benchmarking survey on health plan design and cost. Our findings can give employers a distinct, competitive edge that enables them to recruit and retain a talented workforce while keeping costs reasonable.
Don't go into your renewal planning in the dark, get instant results today in our quick 5-minute survey!